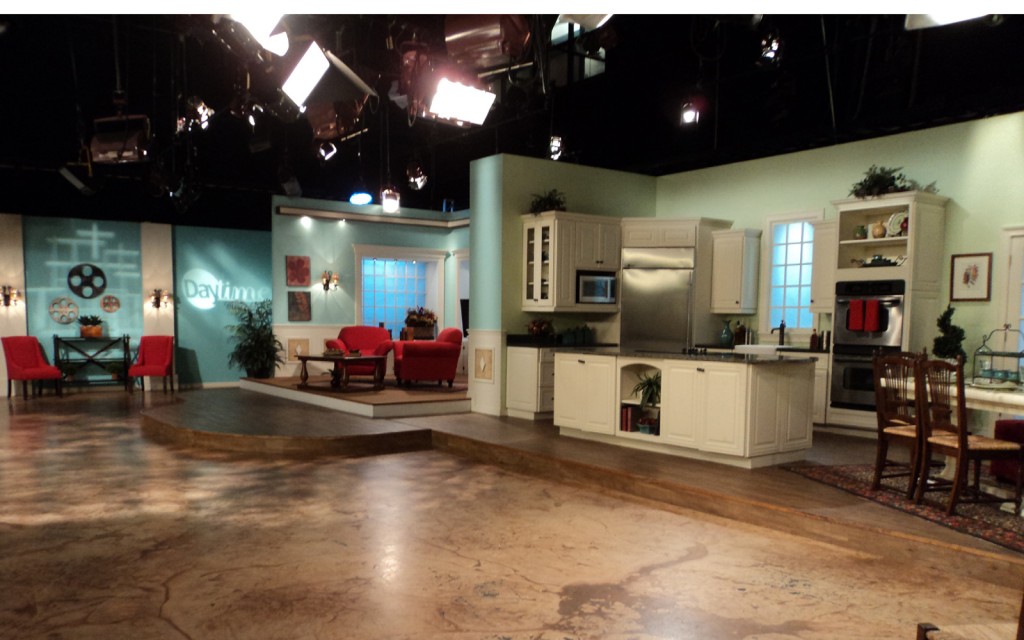 Last Friday, I was in gorgeous Tampa, Florida to tape a segment featuring some of the tips from my Instant Bargains book for Daytime TV (check out their gorgeous set – I was taking decorating notes while there!).  Hosts Cyndi and Dave were great as usual, and I had a great experience.   The show airs Tuesday, October 19th.
One of the topics I discussed on-air was how to help children and teens learn important budgeting skills.  After the segment taped, Dave told me what worked well with his own kids was to give them a set amount to spend on everything each month – from movies to tennis shoes.   Sometimes having kids make critical decisions with their own money is the best route to take.  Great advice!
Daytime is a nationally syndicated morning show that appears in over 100 cities across the United States.  To see if your city is on the list, visit their station line-up link.  I hope you tune in!