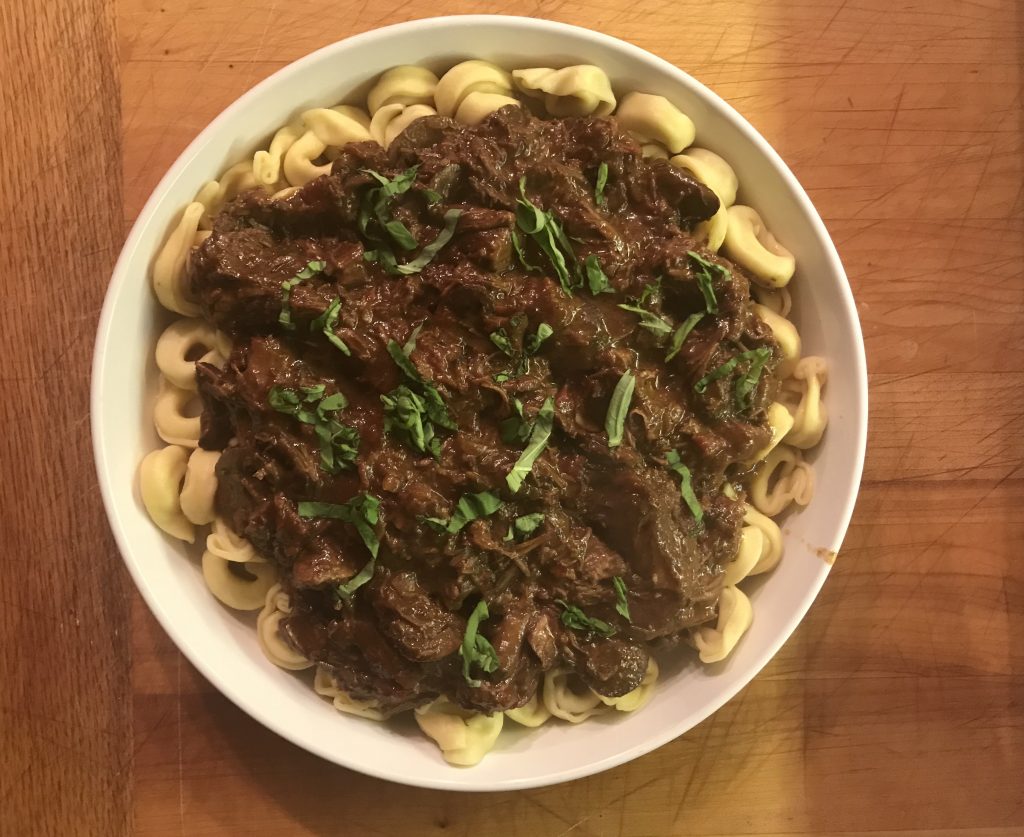 Braised Beef & Tortelloni is one of my favorite things to order at The Olive Garden (my daughter's favorite restaurant).   The beef is tender, and the wine and mushroom sauce over asiago-filled tortelloni is rich and flavorful. Tortelloni is really just a larger version of tortellini, which is what I used in the recipe below.  They're readily available at most grocery stores in the frozen foods section nearby the frozen ravioli.  You also may find some fresher pasta in the refrigerated section as well.
This dish is easy to make at home if you plan ahead long enough to give the beef a long braising to let the flavors really meld together.  Don't skip the Marsala wine, because it gives this recipes much of its flavor.
Olive Garden Braised Beef & Tortelloni
Ingredients:
3 Tbsp. olive oil
1/4 C. flour
2 lb. beef short ribs or sirloin (I used sirloin)
2 garlic cloves, minced
1 white onion, finely diced
1 14-oz can petite diced tomatoes, undrained
8 oz. fresh mushrooms, sliced (the Olive Garden Braised Beef & Tortelloni uses Portobello mushrooms)
1 1/4 C. Marsala wine (found in your grocery store near the vinegar)
1 C. beef broth
1 Tbsp. balsamic vinegar
1 Tbsp. Italian seasoning (basil/oregano to taste)
Cracked black pepper (to taste)
1 bag or container cheese tortellini, prepared (Olive Garden uses Asiago-filled tortelloni)
Instructions:
Dredge beef in flour and sear in olive oil in a large skillet with a cover.  Remove and drain beef.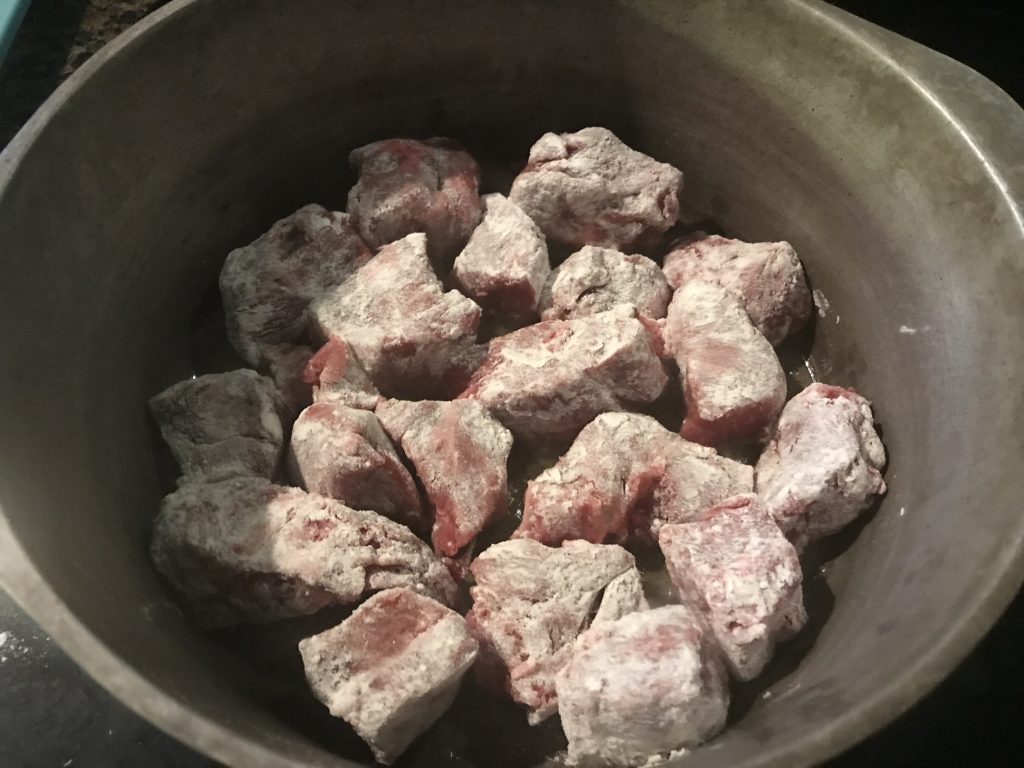 In the olive oil, sauté the garlic, onion and mushrooms until tender. Add the meat back in, along with the tomatoes, wine, balsamic vinegar, broth, Italian seasoning, and cracked black pepper.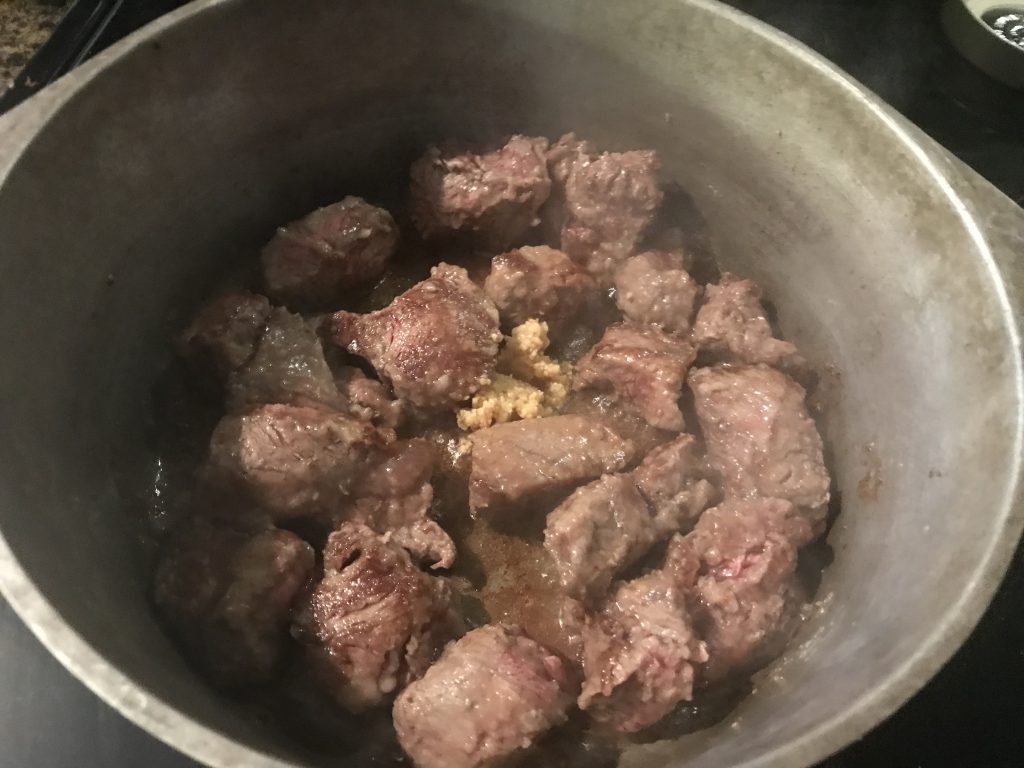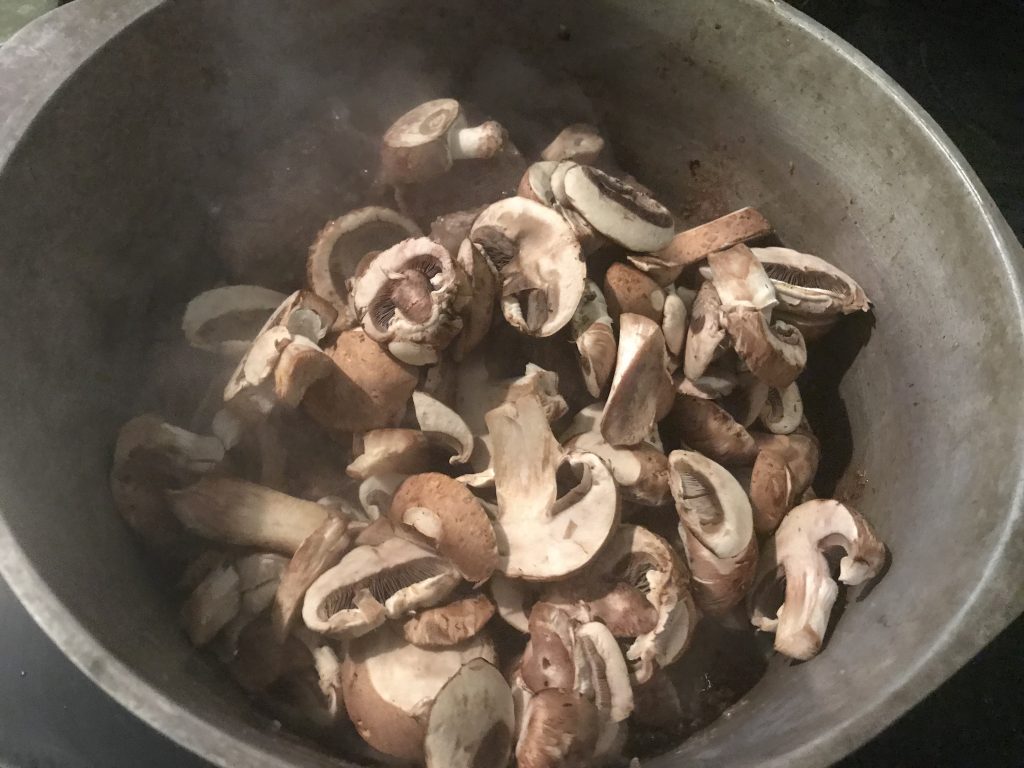 Cover and reduce heat to low. Braise for 2 1/2 – 3 hours until the sauce has thickened and the meat is tender.   Stir occasionally, adding more wine if necessary.  If you prefer an even creamier sauce, add 1/2 C. heavy cream towards the end of the cooking process and heat through.  Serve over cheese tortellini.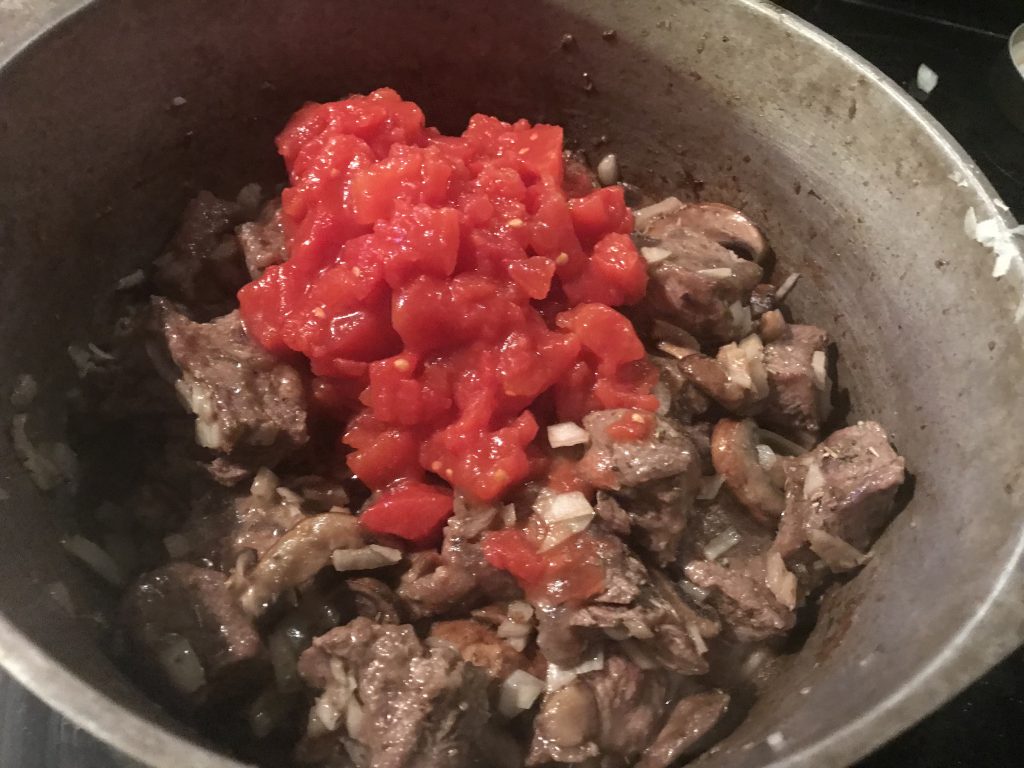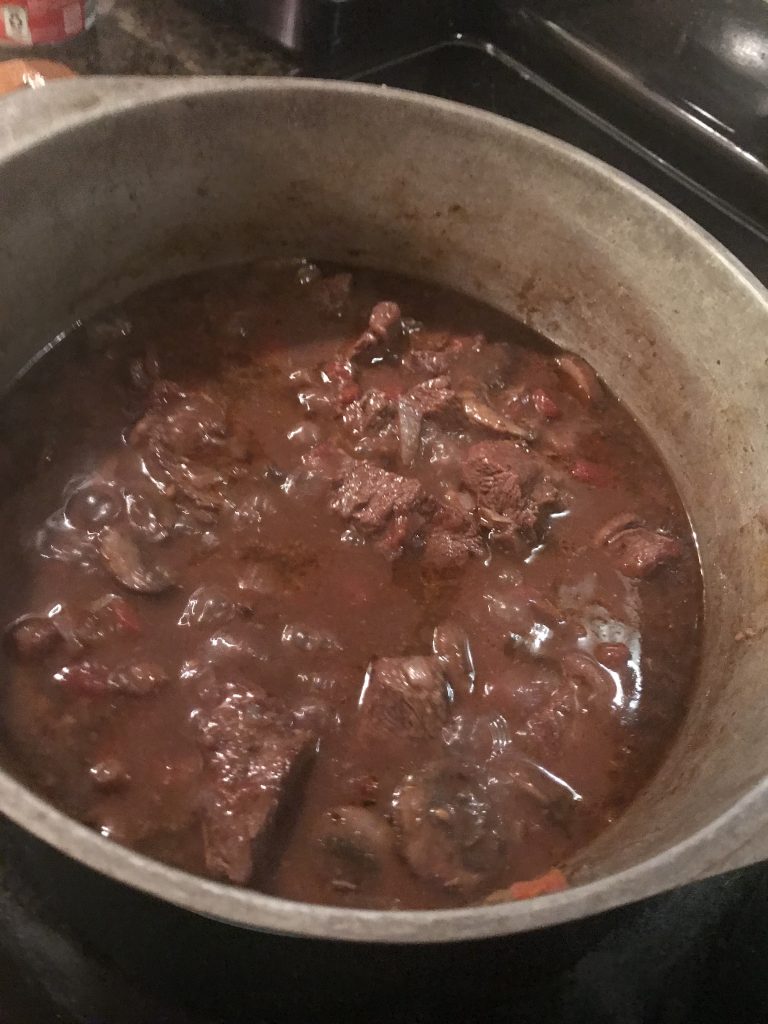 For a garnish, chiffonade some basil to make your dish look gorgeous!
Check out our copycat versions of the Pasta e Fagioli at Olive Garden and Olive Garden Salad Dressing too!  Like our recipes?  Follow us on Pinterest!