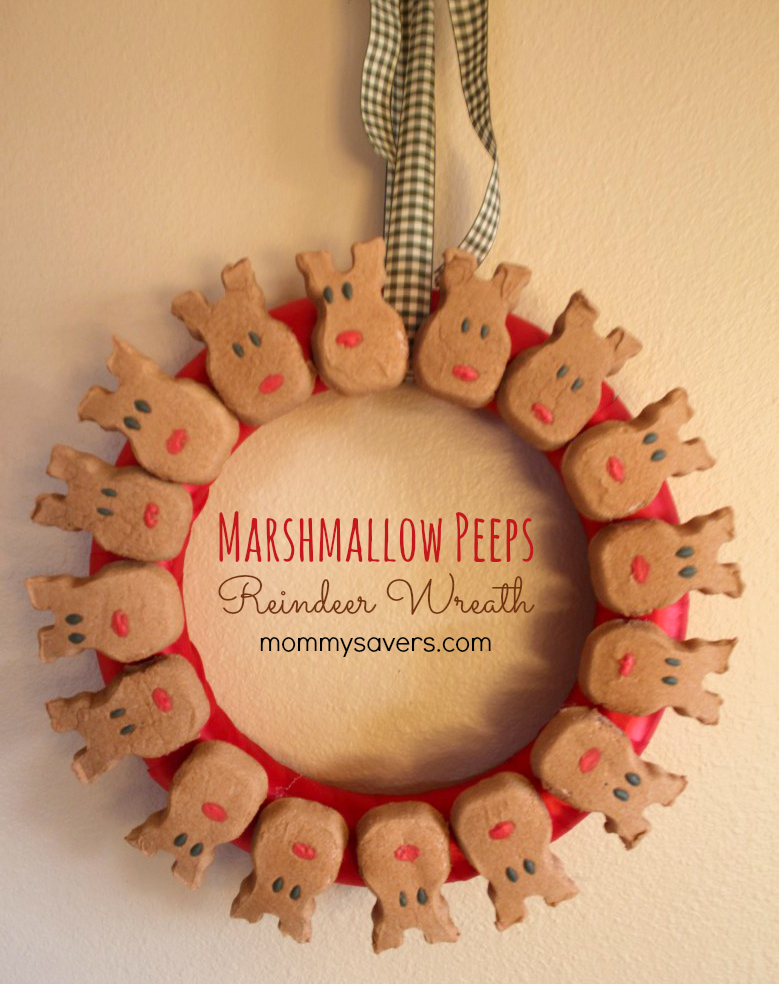 My Marshmallow Peeps Easter Wreath was such a hit, I decided to make a Christmas version.  There are other cute Peeps designs for Christmas too, like Snowmen and Christmas trees.  You can do this with any of them.
12′ floral foam wreath
5 yards satin ribbon
16-22 Marshmallow Peeps (depending on the Peeps design you choose)
Glue Gun
Straight Pins
Start by wrapping your floral wreath with 4 yards of satin ribbon to cover it.  Pin the ribbon into place.  To make it even more frugal, you could easily cover this with fabric strips or remnants.  Next, glue the Marshmallow Peeps onto the ribbon-covered wreath.   To hang, use 1 yard of satin ribbon.
This is one of the easiest Marshmallow Peeps crafts I've ever done.  From start to finish it took about 10-15 minutes.   The total cost was about $8.  Easy, peasy!