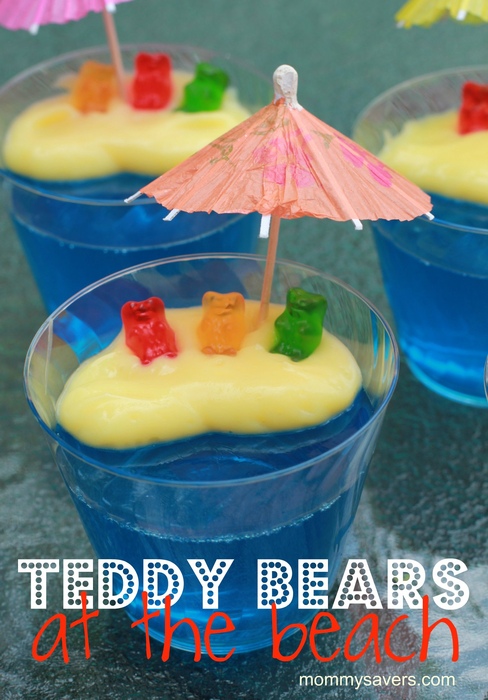 You'll Need:
Clear plastic cups
One package BLUE Jell-O
Gummy bears
Umbrella picks for drinks (cheap on Amazon!)
Prepare the Jell-O according to the package.  When it's ready, pour into the clear plastic cups, filling about halfway to 2/3 of the way full.  Put the cups in the refrigerator and allow to set completely (several hours or overnight).  Next, prepare your vanilla pudding according to package directions.  Layer this on top of the blue Jell-O, leaving enough of the blue showing to create the look of an ocean or lake next to a beach.  You can even cover the vanilla pudding the crumbled graham crackers to give it an even sandier look.  Next, insert your gummy bears as if they were "hanging out" on the beach.  Lastly, insert the umbrella pic. Refrigerate them until it's time to serve.
Your kiddos will LOVE these!