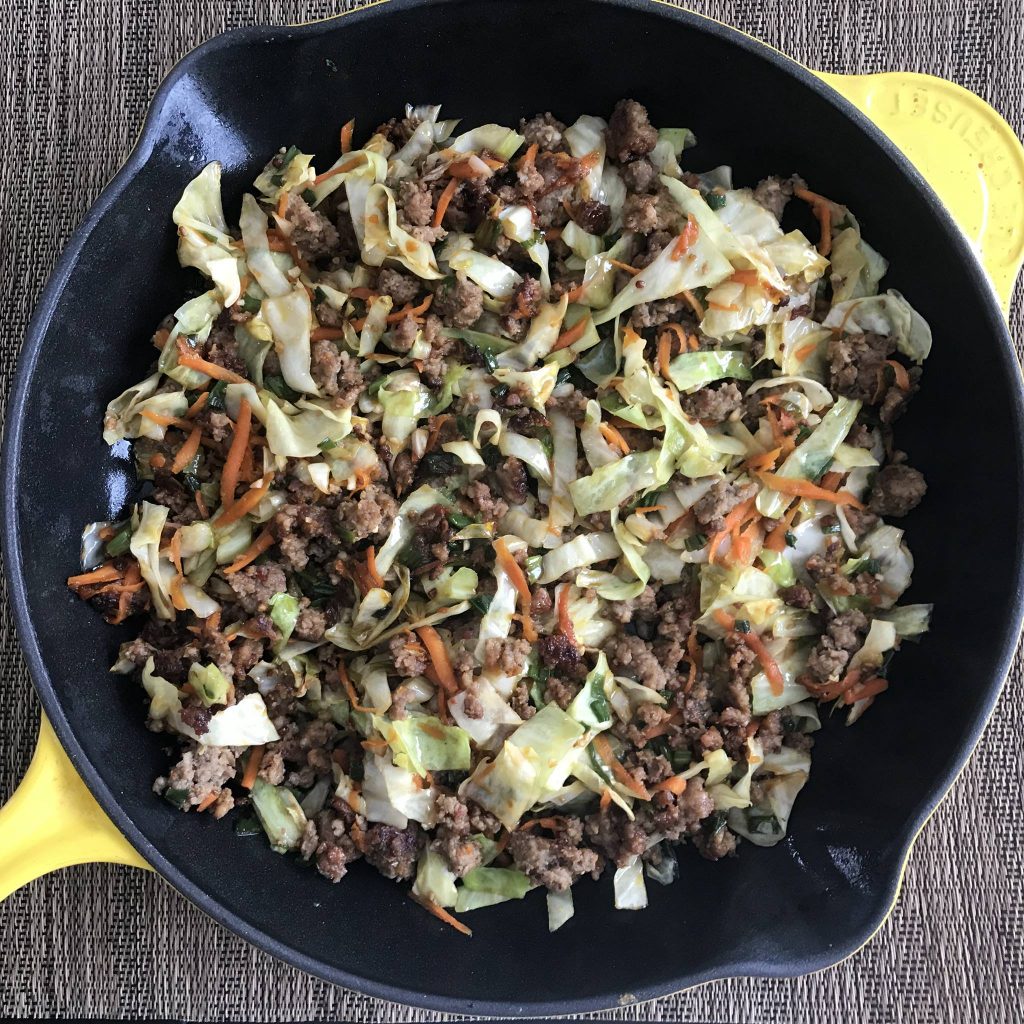 If you enjoy egg rolls but want an easy dish you can make in half an hour or less, this is it. It's cheap, quick AND delicious!

To make it more frugal, chop your own cabbage and carrots. To make it simpler, use a pre-bagged, pre-washed 16-ounce slaw kit and/or another bag of matchstick carrots. It's low-carb, and can be modified according to whether or not you like more heat or something a little more mild. I love it because it has all the flavors I want, but without the complication or even the mess. If you
Egg Roll in a Bowl Main Ingredients:
1 pound mild pork sausage (or, spicy sausage if you like more kick)
1 16-ounce bag cabbage/carrot slaw mix
2-4 scallions (green onions) sliced, (add more or less depending on what you like)
Egg Roll in a Bowl Sauce:
1 Tbsp. sesame oil (don't substitute, this yields awesome flavor)
1 Tbsp. rice vinegar or Mirin
2 tsp. garlic powder
1 tsp. ginger
¼ C. soy sauce
1 tsp. Sriracha sauce (optional, for heat)
How to Make Egg Roll in a Bowl:
First, chop your cabbage, carrots and scallions. No need to do this if you buy the bagged mix, but I usually just chop my own. If you're using fresh cabbage, do about half a head.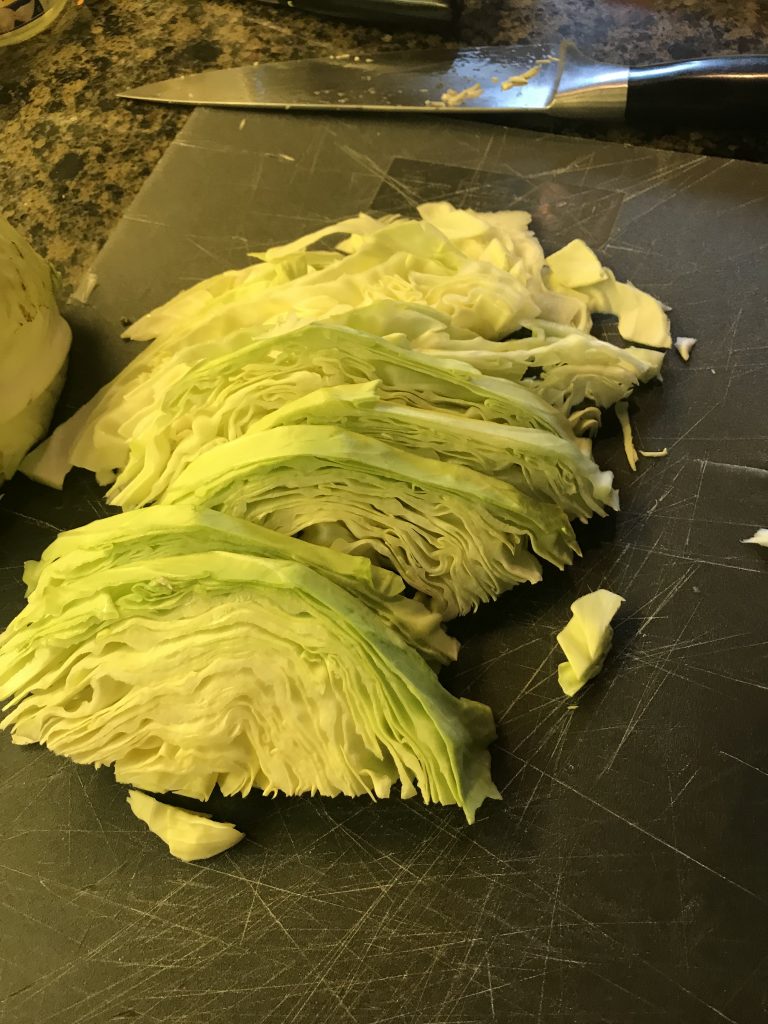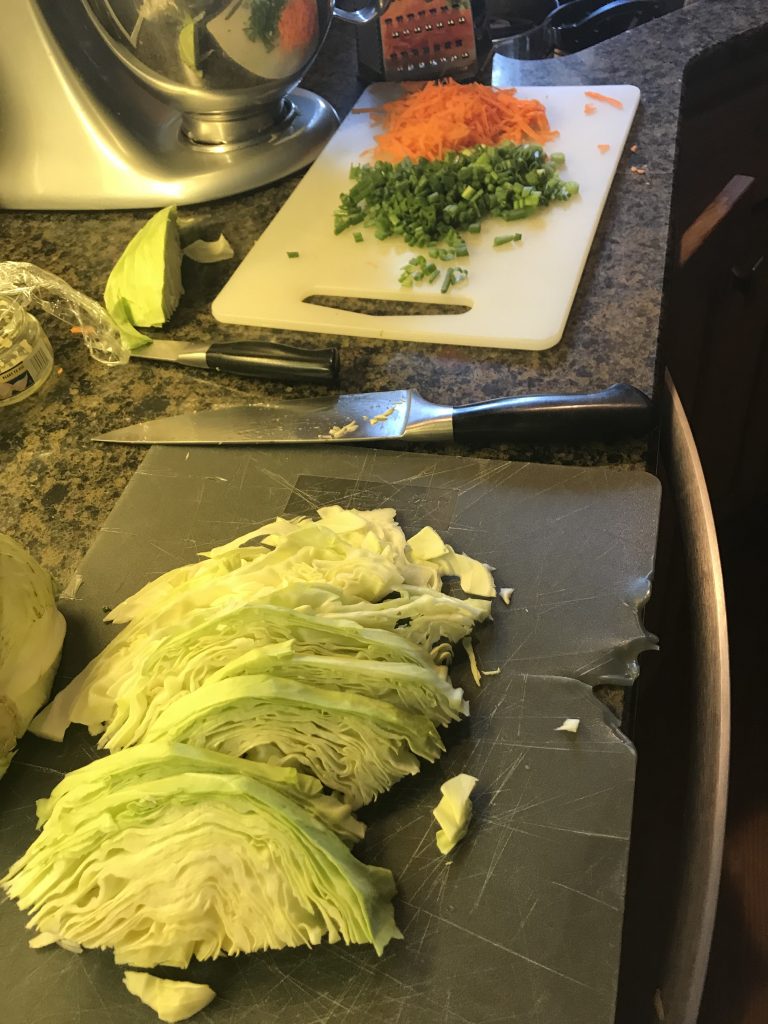 Next, brown your pork sausage. Once the pink is gone, add the scallions and carrots. Continue to saute for 2-3 minutes, or until the veggies start to get soft.
Finally, add the cabbage and the sauce. Cook for another 2-3 minutes, or until cabbage is wilted. Serve by itself for a low-carb one-dish meal, or over rice or rice noodles.