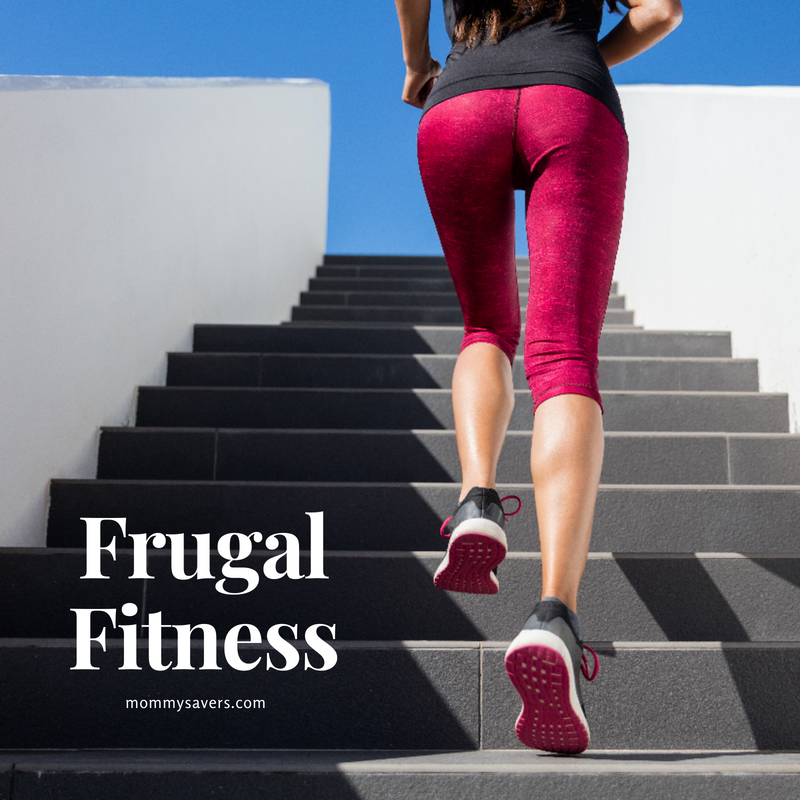 You don't need an expensive gym membership to stay in shape this year.  In fact, getting active really only requires a little creativity… and motivation!  Here are some of the frugal fitness tips left on the Mommysavers Forum in the past few weeks.  Be sure to add your own advice in the comments section as well!
Save on Workout Equipment and Tools
Check out fitness DVDs from the library.  Look them up online and put them on hold, or request your favorites through interlibrary loan.
Watch fitness shows on your DVR, Netflix, Hulu, or on YouTube.  No need for expensive equipment or a lot of space, just enter search terms like "no equipment workout" or "small space workouts".
Check out recently posted Fitness Deals on Mommysavers.com
Free online fitness tools and apps are great resources.  We love Spark People, Couch to 5K, LoseIt, Pandora Radio's fitness channels, and more.
Look for gently used exercise equipment on Craiglist, Facebook Marketplace, at thrift stores, or at secondhand sporting goods stores.
Look for inexpensive workout clothes on the clearance racks at Kohl's, Target, and TJ Maxx.
If you don't have money for weights, use laundry detergent bottles filled with water or sand.
Tie a pair of old pantyhose together to create resistance bands.
A tennis ball filled with pennies is a makeshift 1-lb. weight!
A jump rope from the Dollar Store provides a great workout.  So does a hula hoop!  Stores like Five Below also have a great fitness section with weights as well.
Ways to Make Working Out Fun
Get it done first thing in the morning so you feel good about yourself for the rest of the day and don't have it hanging over your head.
Drop a dollar in a "reward jar" each time you work out and save up for something that is bound to motivate you:  A new (smaller) pair of jeans, a night out with hubby, etc.
Make it social:  Walk with a friend or your spouse, take a group class.
Bribe yourself with your favorite TV shows – only watch them on the treadmill!
Get active with your kids:  Play tag, shoot hoops, go for a bike ride or play Wii games indoors if it's cold outside.
Exercise while cleaning the house, so you're getting two things done at once.  For example: Run up and down the stairs with a heavy basket full of laundry, dance while doing the dishes, or do squats while you dust.