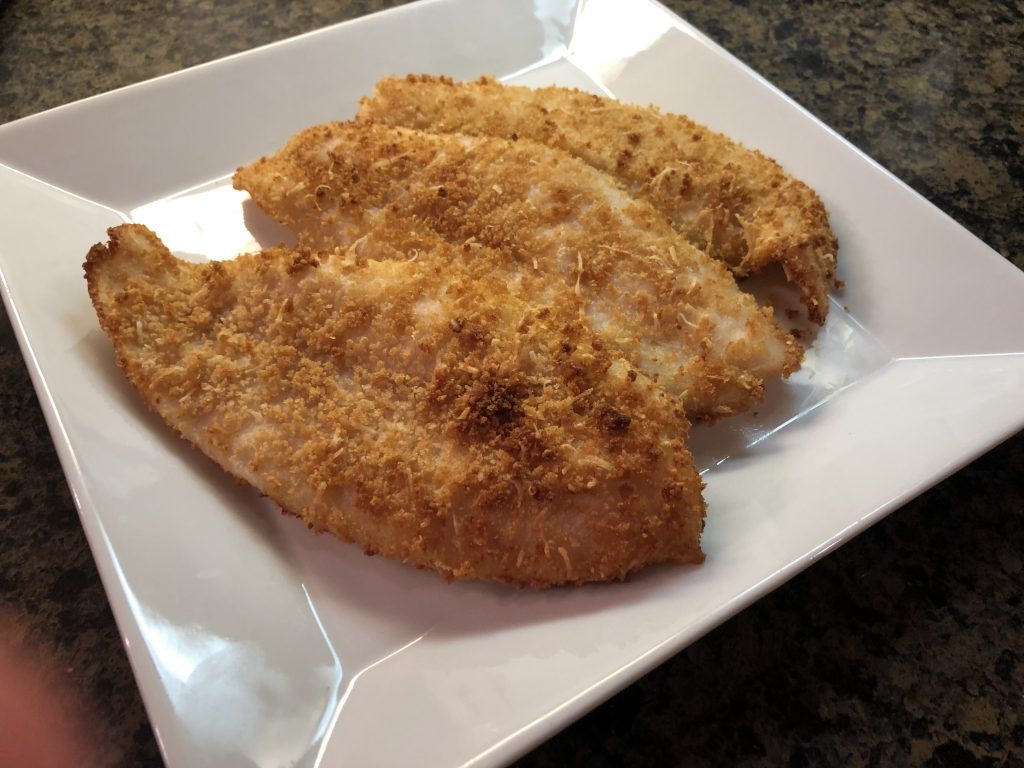 Anyone else LOVE their air fryer? I got mine about a year or so ago, and I think I love it more than my Instant Pot. I know I use it more often. I have this one: Farberware Air Fryer and I LOVE it, but my recommendation would be to get a LARGER one if you have more than a couple kids. Sometimes I have to cook things in double batches, which kind of defeats the purpose of saving time (one of the reasons I got my air fryer). Do you have an air fryer? Comment below with what you make with yours! Here is one of my latest fish recipes.
Ingredients you'll need for your parmesan battered fish:
3-4 cod or other firm white fish fillets
1/2 stick butter
1 Tbsp. lemon juice
1/2 tsp. garlic powder
3/4 cup whole wheat panko bread crumbs
1/2 cup grated parmesan cheese
Instructions:
I just used frozen fish filets for this. I usually have some on hand for quick and easy dinners like this. From start to finish, you're done in about half an hour. Just make sure you allow enough time for defrosting. I don't like to use the microwave to thaw my fish filets, because it seems like they tend to get soggy with that method. Once they're defrosted, place them between a clean dish cloth or paper towels to absorb any excess moisture.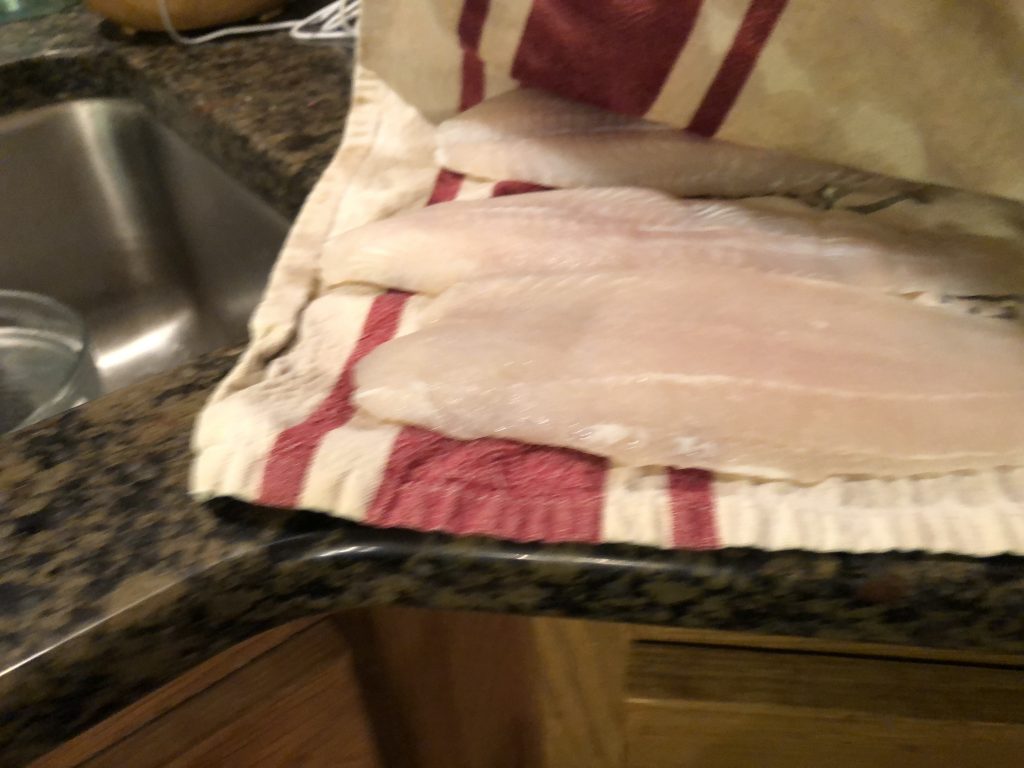 In a bowl, mix melted butter, lemon juice and garlic powder.
In another bowl, mix bread crumbs and Parmesan cheese. I was running low on the "green can" kind of Parmesan, so I used a mix of that type of cheese along with freshly grated Parmesan. While I think freshly grated almost always is better, for a fine crust like this the texture of the "canned" kind really does work well.
First dip filets in butter mixture, then in parmesan mixture, pressing down to get the crust to really stick.
Meanwhile, preheat your air fryer to 400 degrees.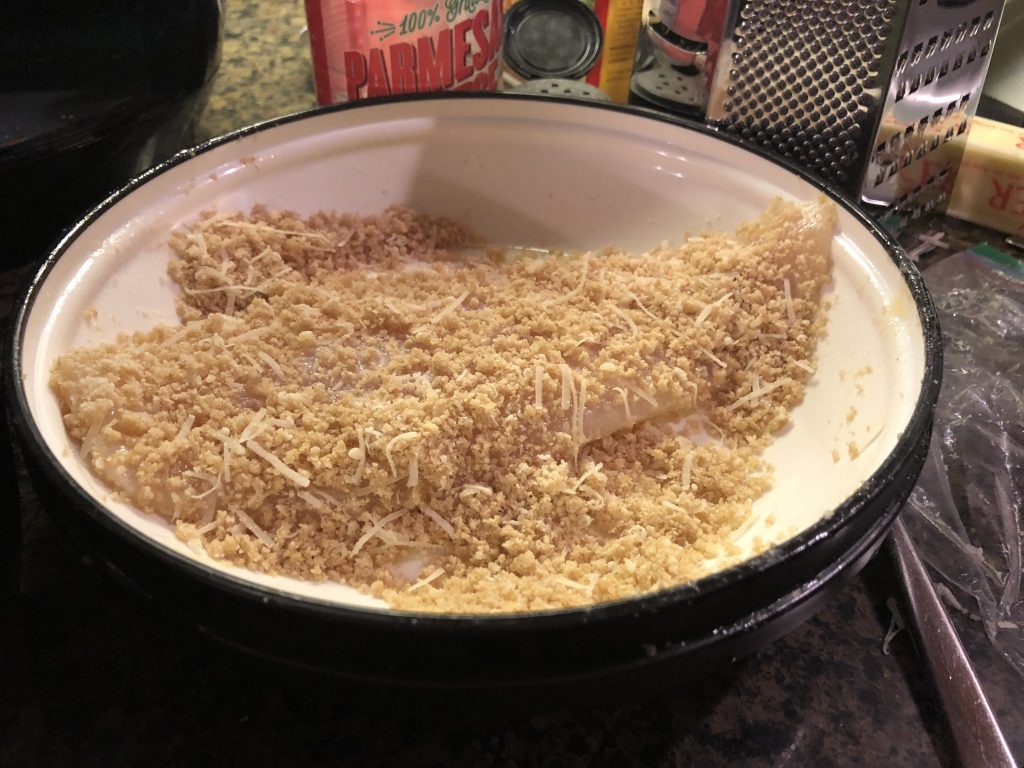 Layer the filets in your air fryer. Cook for about 6-8 minutes on each side, until golden brown. You really have to know your air fryer for this. Avoid cooking the fish too long, as it loses its flaky texture.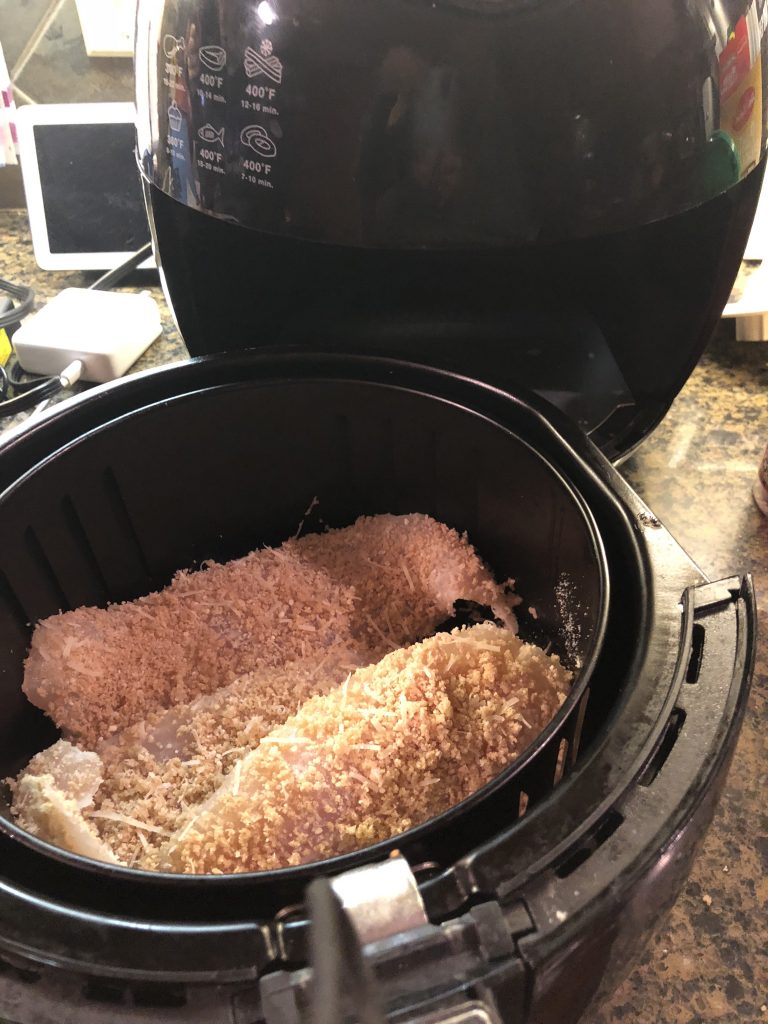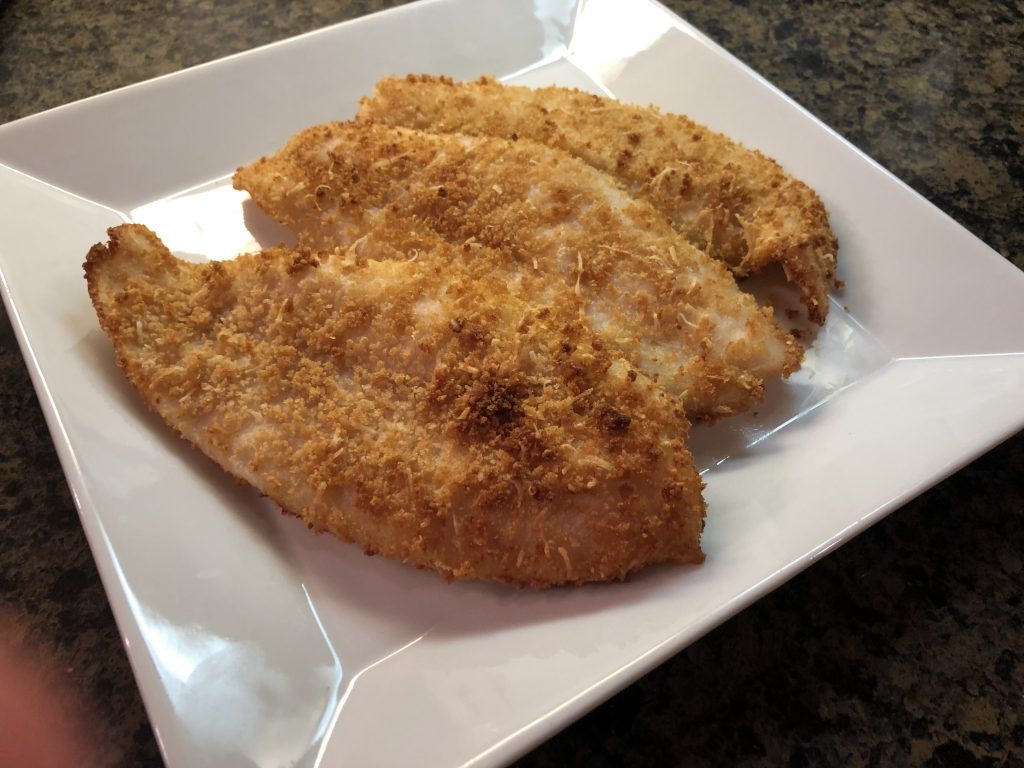 Enjoy! You could serve this with tartar sauce or a little parmesan mayo.
More Air Fryer Recipes: