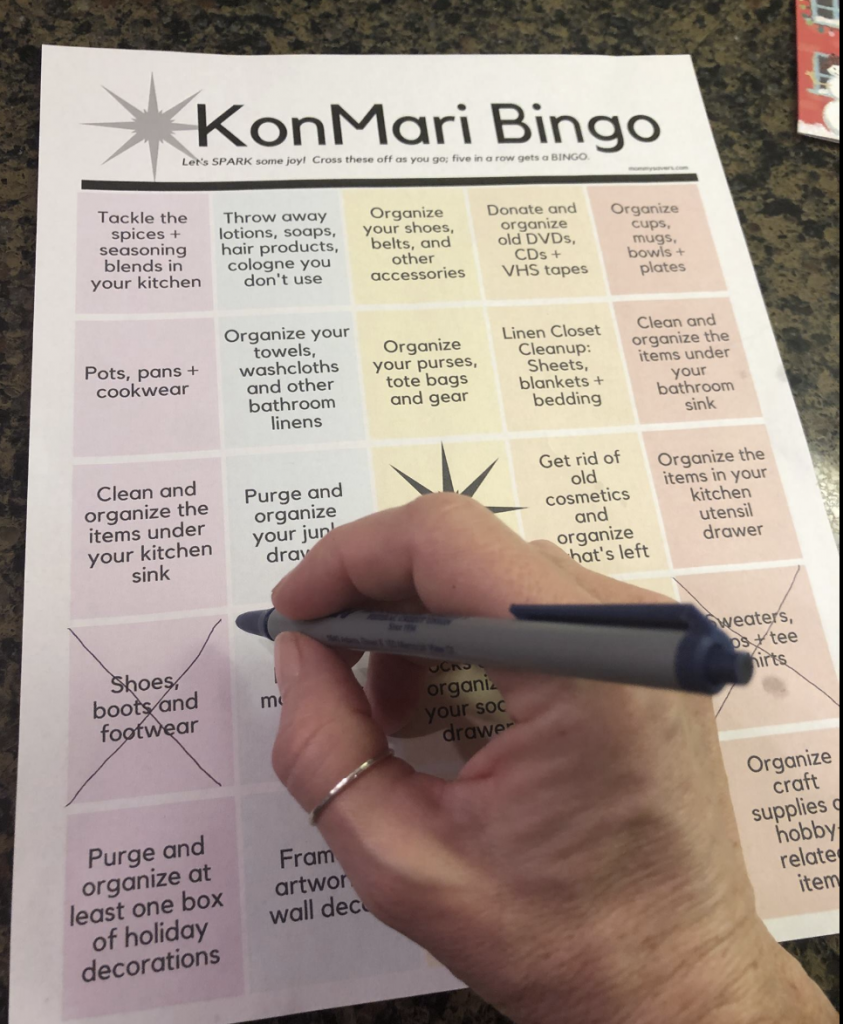 The KonMari decluttering craze is hitting homes everywhere, and has many moms asking, "Does this spark joy?" with everything from old sweaters to memorabilia. I first learned about Marie Kondo's methods when I read The Life-Changing Magic of Tidying Up several years ago. I enjoyed the book, but I didn't put it into practice until recently. This winter, the author's Netflix show Tidying Up brought it back up again and inspired a whole new legion of fans to take a different look at the stuff in their homes.
I've been getting into the act of decluttering as well. I started with my underwear drawer and tank tops last fall, and managed to keep them neatly folded and organized. Since then, I've moved on to bathroom toiletries and cleaning supplies. I'm definitely not done yet, but I'm enjoying the process. I even started a KonMari for Real Life Group on Facebook so I could see what other moms were doing as they organize their stuff. Seeing their progress is highly motivating! RELATED: Decluttering to Save Money
I surveyed the women in my KonMari for Real Life Group on Facebook to see which items and categories they had left to attack. I put them onto a sheet to make it into a game. Here's how it works: First, join the KonMari for Real Life Group. Next, print off the sheet below (or download this KonMari Bingo .pdf). Choose which blocks you need to do most. Cross them off after you complete them, and post pics in the group. The first one with five in a row will win!