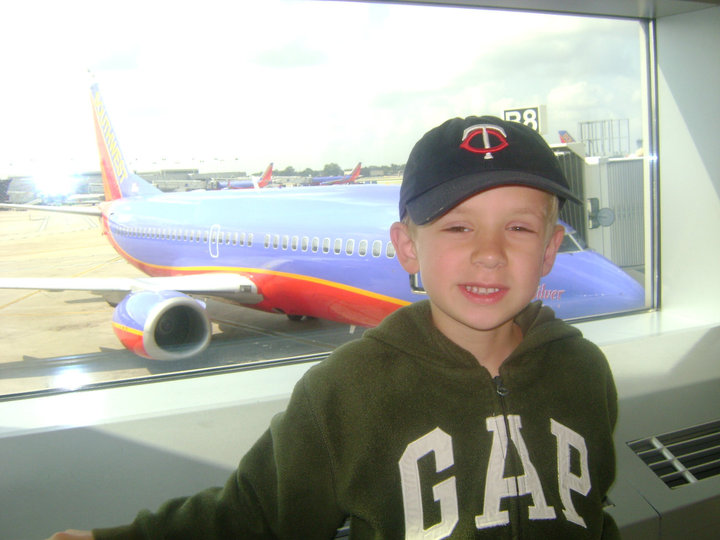 Our family has done a lot of traveling over the years.  And, being as frugal as we are — we've discovered more than a few ways to save money on airfare.  If you have any to add, please drop them in the comments!
How to Find Cheap Flights
If you can be flexible with your travel dates, use an app like Hopper that will notify you when your flights are in the "buy now" zone.  They track prices for you, and will notify you when it's an optimal time to buy.  You can also keep tabs on prices through websites like Google Flights or Airfare Watchdog.
If you're vacationing and can book in "shoulder season" or during off-peak times, you can save quite a bit on airfare, sometimes less than half of peak rates.  For example, try Mexico in March rather than January or February.  Or, go to Europe in September or October rather than the summer months.
If you are purchasing both airfare and hotel,  look at sites like Priceline, Travelocity and Hotwire.  You can often save by bundling all of them together.
If you're using a flight comparison sight like Kayak.com, don't forget to check other airlines they have left out. Southwest Airlines, for example, isn't quoted on sites like that – so you have to do your own price research.
If you are flexible with your travel, and can have a layover or two, you can often get some great deals.  They sometimes require you taking a red-eye or very early morning flight, but as they say… the early bird gets the worm.
Be sure to check rates for flying into another alternative, nearby airport.  Sometimes the savings more than covers the cost of a rental car or car service (like Uber or Lyft) in addition to your flight.
Use a credit card like the Delta Skymiles American Express Card or the United MilesPlus card if you're a frequent flier.  You'll get free tickets and/or frequent flier miles when you enroll, but with Delta you'll also get two pieces of free checked luggage for everyone in your party when you book your Delta flight.  Other airlines have similar offers.  Be sure to check with the airline you book with most often to see what your options are.
Sure, you can use your frequent flier miles to save on flights, or even get them for free.  BUT, before you do that – weigh the pros and cons.  Sometimes it's better to save your frequent miles for later, especially if the flight isn't that expensive to begin with.
Cheapest Days to Fly
Look at off-peak days of the week to fly.  Tuesdays, Wednesday and Saturdays are usually the cheapest according to  FareCompare.com.  Basically, avoid the days and times business travelers are in the airport to save the most.
Saving at the Airport
Use a park-and-fly service to avoid expensive airport parking, especially if you'll be gone more than a few days.
Make sure you don't exceed the pound limit of your checked bag, which is usually 50 pounds, but can vary by airline.  Also, many airlines that never used to charge for a carry-on bag now do (Sun Country, for example).  Make sure you know the rules before you arrive at the airport to avoid any surprise charges.
Bring your own food and beverage along for the flight.  Yes, we know you can't bring liquids through security.  BUT… here's what you CAN do:  T avoid spending money on water, bring an empty water bottle through security with you and fill it up at a drinking fountain on the other side.  You can also bring as many 3.4 ounce bottles of liquid through security (mini bottles of liquor are 1.7 ounces) that fit comfortably in one, quart sized, clear plastic, zip-top bag. SOURCE:  TSA.GOV
You can even purchase outerwear with special hidden pockets that can help you carry even more along with you.  For example, this ladies' bomber/windbreaker has ten hidden pockets and compartments for you to bring along your sunglasses, passport, travel pillow and other things hands-free.  Plus, since the pockets are hidden it prevents you from being victimized by pick-pocketers as well.
If your flight is overbooked, you may be given the option to take the next flight in exchange for a voucher to use on future travel.  It's a great way to save on your next trip, if you can afford to arrive a little later.  Flights that are oversold most often are to popular vacation and business destinations (Orlando, for example) and at peak times.