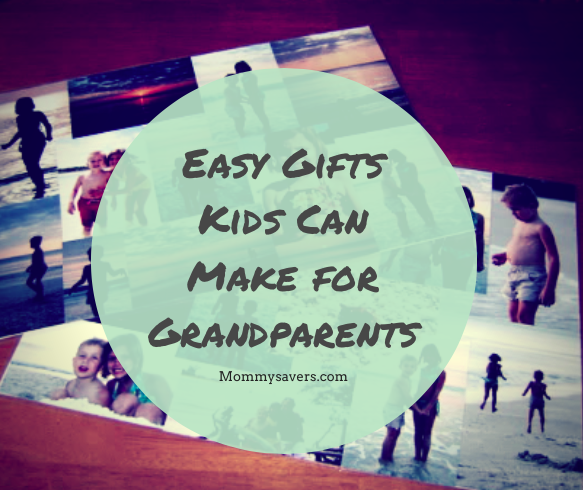 Grandparents are such an important part of the lives of their grandchildren.  I always get gifts for my parents every year but I think their favorite gifts are the ones they get from grandkids.  It makes them feel good that their "babies" took time to think about them and create something special.  Here are some easy gift ideas that kids can make for their grandparents.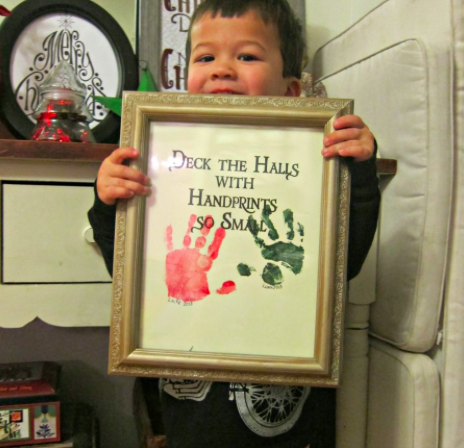 Framed Handprints:  When kids grow it's amazing to realize how little their hands where when they were little.  This is so nice and easy.  Let the kids pick out the frame and paint colors.  You can find the printable HERE.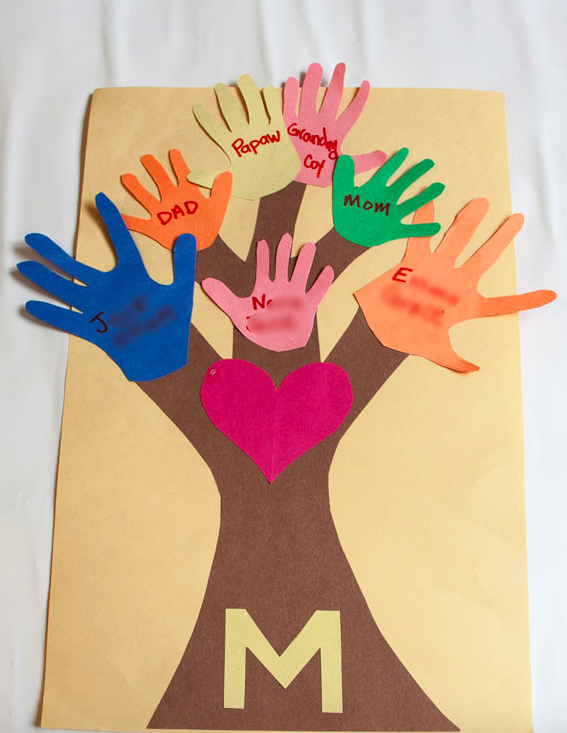 Handprint Family Tree:  This is another cute idea for handprints.  You can either do your family (Mom and Dad included) or get all of the cousins involved.
Laminated Photo Placemat:  This is a fun way for grandparents to be able to display pictures of the grandbabies.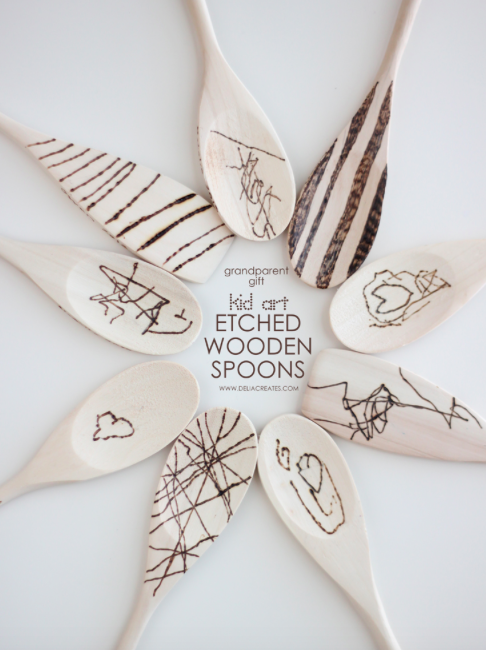 Etched Wooden Spoons:  This is such a cool idea!  You let the kids use a pencil to draw on the wooden spoon (or wooden rolling pin).  Then you use and etcher to make the artwork permanent.  If you don't have an etcher you can purchase one HERE.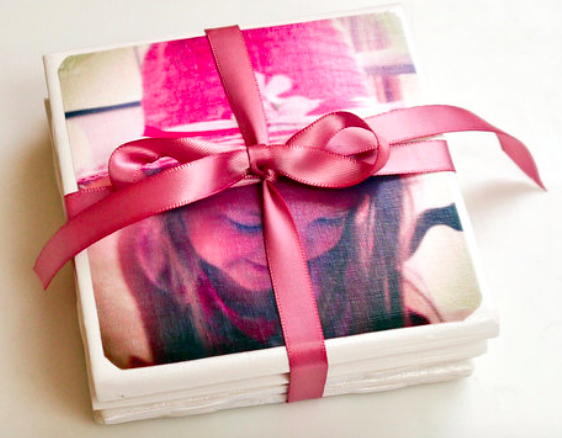 DIY Tile Photo Coasters:  Let the kids pick the pictures they want to use and let them seal it with the Mod Podge.  My kids LOVE Mod Podge!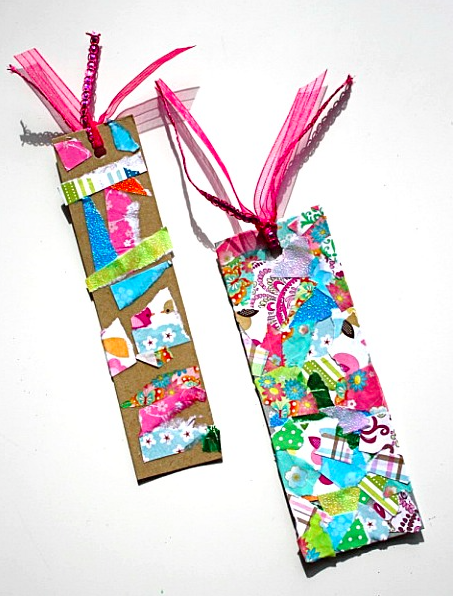 Tear Art Bookmarks:  This is a fun for all ages.  All you need is cardboard, glue, scrapbook paper, and ribbons.  I usually have all of this stuff on hand.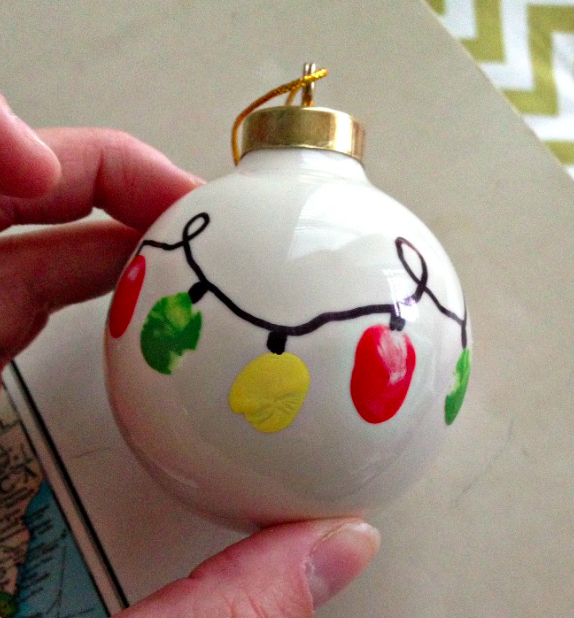 Finger Print Christmas Light Ornament:  This is a simple gift that doesn't take a lot of time or a lot of space.  You simply purchase a plane ornament and use acrylics for the kids to fingerprint. Then you use a sharpie to make the string of lights and write and year.
Need more ideas?  Here are more Grandparent Gift Ideas.
Never miss a deal, tip, or recipe when you subscribe to our newsletter to the right of your screen —–>