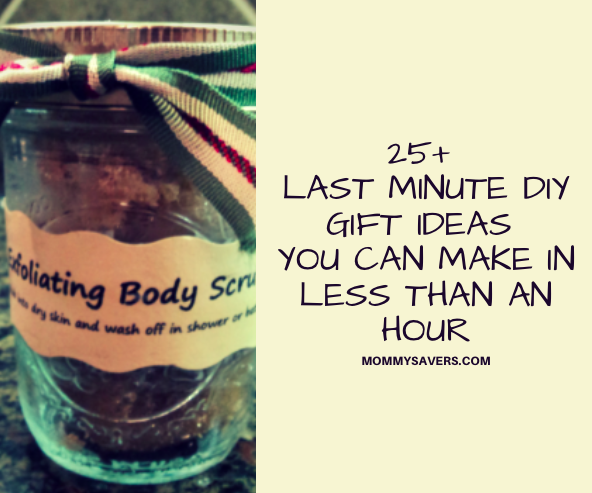 It never fails! Every year I forget someone on my list or something comes up and we need a small last minute gift for someone.  Here are some cute gift ideas that take less than an hour to make (sometimes even minutes).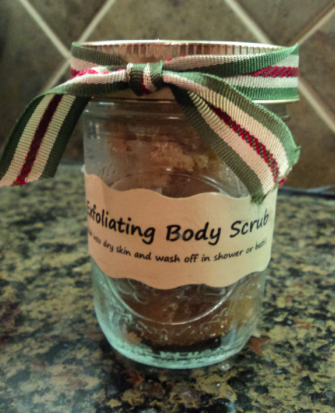 Homemade Sugar Scrub:  This is a quick and easy to make and goes right into a cute mason jar.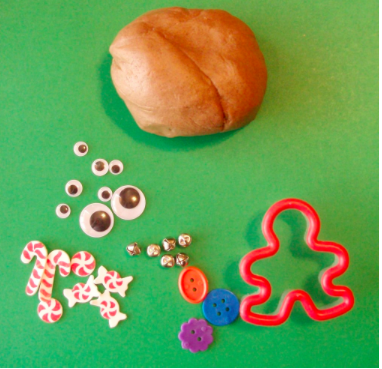 Homemade Gingerbread Man Playdough Kit:  This is so cute and so creative! You better make extras for your own kids!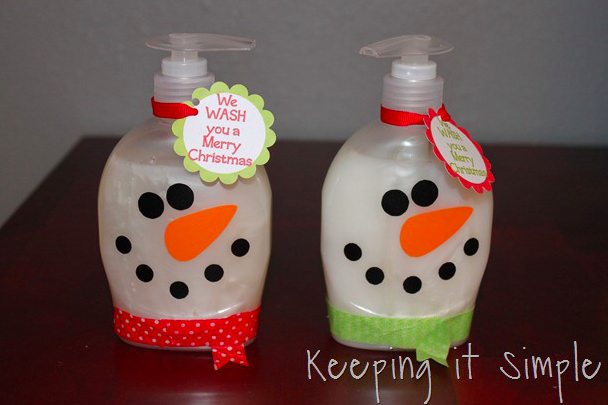 Snowman Soap Containers:  This cute gift can be made with construction paper, wrapping paper, glue, and a ribbon. Kids would love to help make these.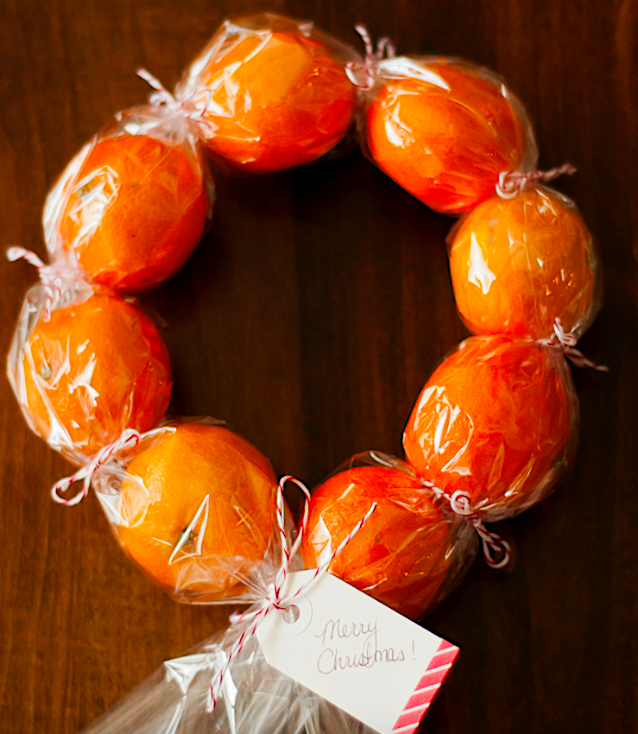 Clementine Wreath:  This is a cute, simple, and healthy gift.  See the tutorial HERE.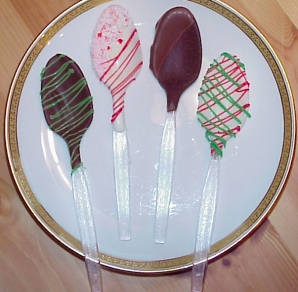 Chocolate Dipped Spoons:  These are great for hot chocolate or coffee.  You can use multi-colored spoons and wrap a few in cellophane paper and a ribbon.
There are all sorts of little food and other items you can purchase.  Then simply print a tag with a cute little saying on it and you are done.  Here are some great ideas:
Hershey's Hugs: "Lots of hugs this holiday season."
Almond Joy: "Joy to the world."
Jolly Ranches: "Have a holly jolly Christmas."
Twizzlers:  "Twizz the season."
Twix:  "We Twix you a Merry Christmas"
Box of Chocolate Covered Cherries: "Wishing you a cherry Christmas"
Bag of Gourmet Nuts: "We're Nuts about you!"
Jar of Jam: "Hoping your Christmas is "jam" packed with cheer"
Box of Muffins or Muffin Mix:

 "You're getting muffin for Christmas"

Cookie Dough: "We could all use a little extra dough this holiday season."
Plate of Cookies: "Christmas cookies and happy hearts, this is how the holiday starts."
Box of Microwave Popcorn:

"May your holiday be poppin!" 

Cocoa Mix: "Wishing you a 'WARM' and wonderful Christmas!"
Gourmet Soup Mix: "Have a souper Christmas"
Jar of Pasta Sauce with Box of Pasta: "Have a "pasta-tively" happy holiday!"
6-Pk of Gourmet Soda Bottles:

 " Soda-lighted you are my neighbor" (or friend)

Bottle of Sparkling Cider: "Wishing you a sparkling hoilday season!"
Bottle of Sprite:

"May your holiday be merry and sprite."

Bottle of Rootbeer:  "We are rooting for you to have a happy holiday season."
Candle: "May your days be happy, your heart be light, your Christmas merry and the New Year bright."
Oven Mitt Filled with Treats: "We have to ad-"mitt" you're a great neighbor!"
Bubbles:

"May your holidays "bubble" over with fun!"

Hand Sanitzer:

 label = "Hand Santa-tizer" 

Nativity Ornament: "Remember the reason for the season."
Never miss a deal, tip, or recipe when you subscribe to our newsletter to the right of your screen —–>