Looking for a creative way to give a gift card? You can purchase a gift card holder for a couple dollars at a store, or make your own for just the cost of an envelope! Plus, you can personalize it to the holiday, or to the taste of the recipient. Here are my instructions for making an easy gift card holder. This idea can also be used for giving cash.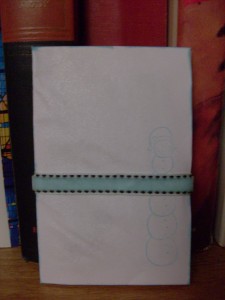 First, gather your supplies. You'll need:
"invitation" sized envelope (about 4 3/8″ x 5 3/4″)
scissors
something to decorate your envelope with (I used Ranger Inkssentials mini mister in Perfect Pearl to make it sparkly, a snowman stamp and turquoise ink pad from the $1 bin at Michael's, and ribbon from my stash.)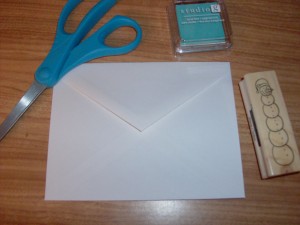 Cut the envelope flap in half and seal the right side.
Insert gift card in unsealed side.
Fold the envelope in half width wise.
Fold unsealed half of flap down over both sides and seal.
Decorate as desired.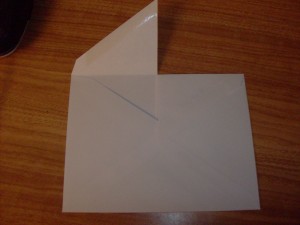 If desired, tie a ribbon around the envelope to help keep it folded in half. You'll end up with an envelope perfectly sized for a gift card and decorated to suit the recipient.
Here is another example I made last year.  This one had the flap folding down over the front.
Looking for more creative ways to give money this christmas?