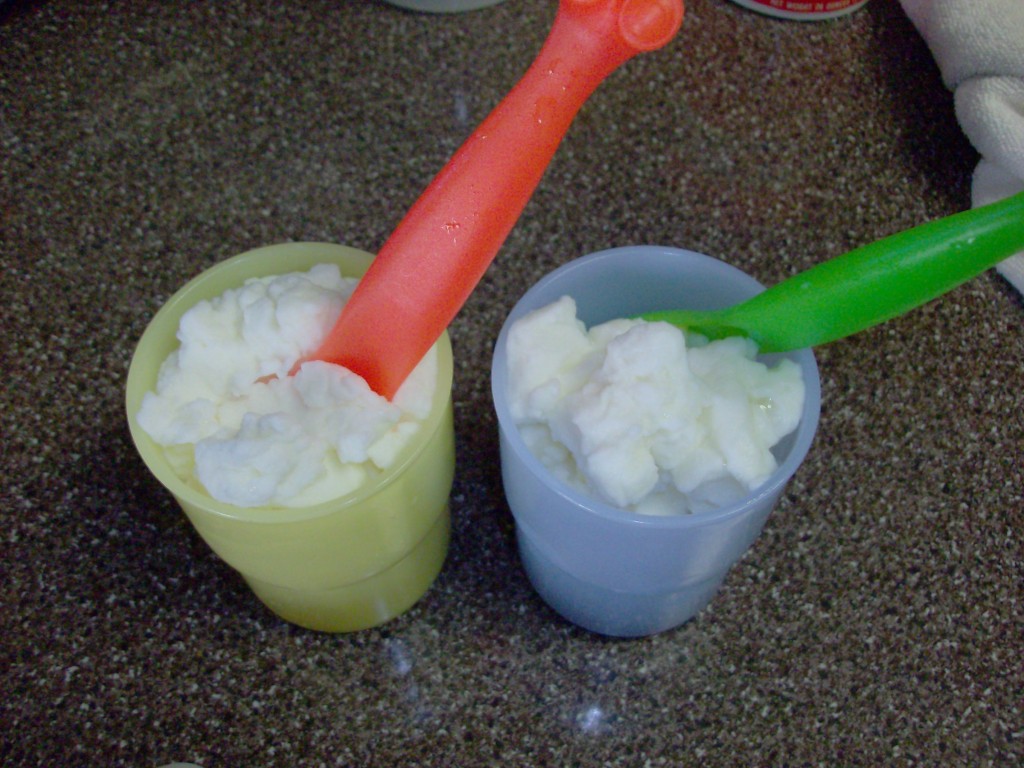 Homemade ice cream? In a bag? In five minutes? I didn't believe it either. Especially after I tried a different method of making quick homemade ice cream with kids and it didn't work. But this method does work. It was easy, fast, and fun for the kids. From start to spoon-licking finish, the entire process only took 10 minutes and on-hand ingredients. Here's the recipe and instructions for making homemade ice cream in a ziploc bag. If you don't believe it, I dare you to try!
For each 1 cup serving, You will need:
1 cup milk (or half and half, or cream. We used whole milk.)
2 tablespoons sugar (to taste)
dash vanilla or other flavoring
add-ins (chocolate chips, 1 tablespoon cocoa, chocolate syrup, diced strawberries etc.)
1 gallon size Ziploc bag
1 sandwich size Ziploc bag
crushed ice
1/3 cup salt (we used plain old table salt, so if you don't have rock salt, don't worry.)
gloves
First, pour the milk, sugar, and vanilla in the sandwich size Ziploc bag. If you're using cocoa powder to flavor your ice cream, add it now and mix in. Other add-ins I would add after the ice cream is done. Release any extra air, and seal the bag tightly. You may wish to put this bag inside another sandwich bag in case of tears, because salty ice cream isn't very yummy (ask me how I know).
Fill the gallon size Ziploc bag halfway full with crushed ice. Pour the salt over the ice and mix lightly. Add your ice cream bag to the bag of ice and seal the larger bag. Put on your gloves.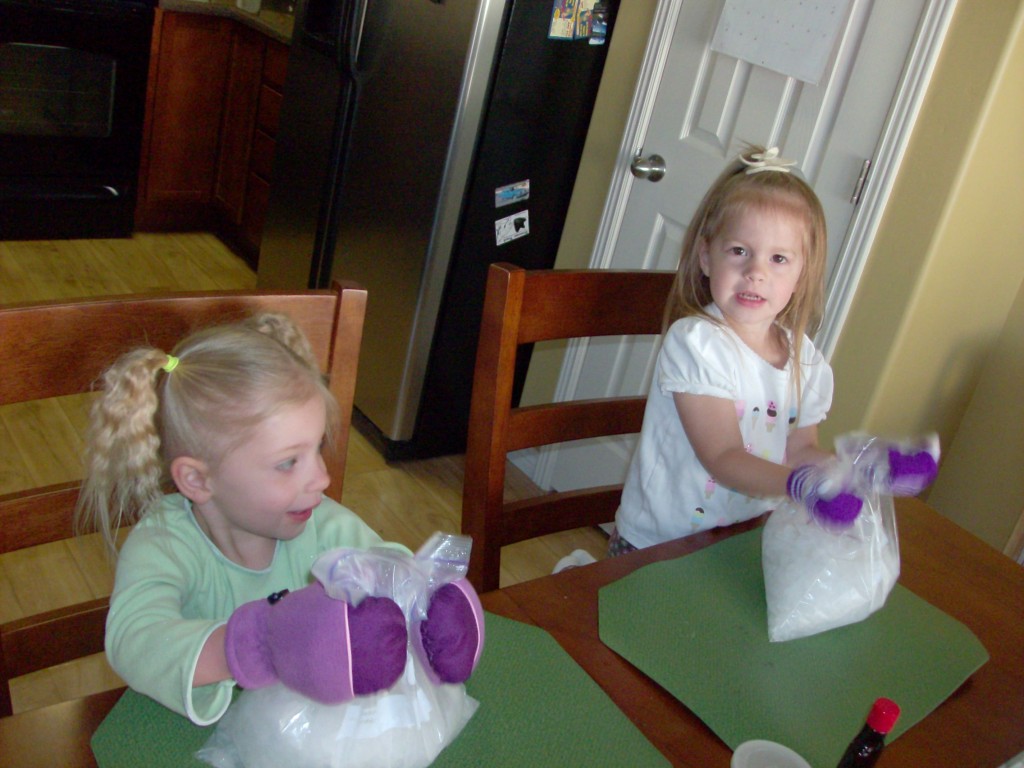 Now, shake and mix for about five minutes. Another advantage to using this method is you can easily tell when the ice cream begins to harden.  I thought for sure the kids would get tired of mixing before it was done, but they weren't!
Open the larger Ziploc bag and remove the bag with your ice cream. Rinse it off before opening. Then pour your ice cream into a dish and enjoy!