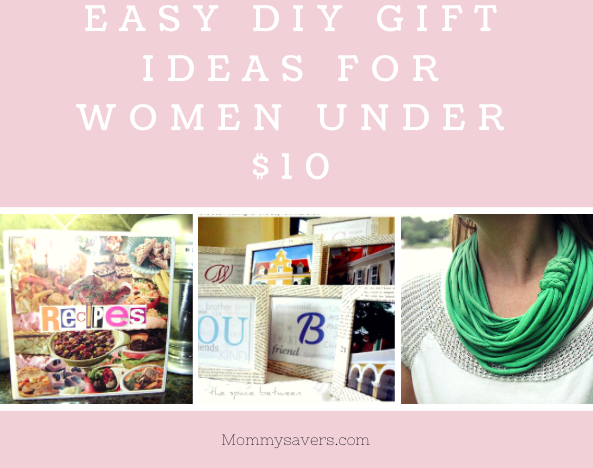 Homemade gifts are frugal and have a lot of meaning.  Check out these cool ideas that are pretty easy to create.  The best part is that they look store-made.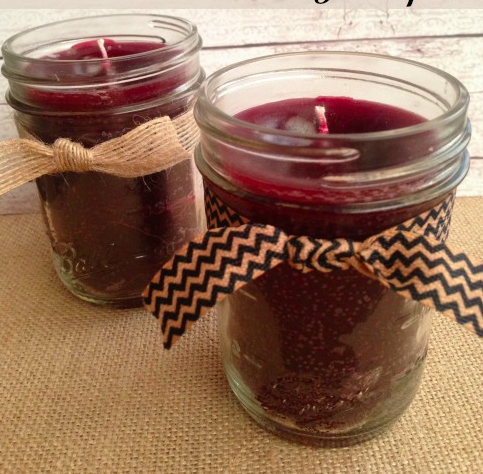 Homemade Mason Jar Candles:  This is a cool way to reuse leftover wax from candles you have used.  Plus they look so great in the mason jars.  You can purchase the wicks on Amazon.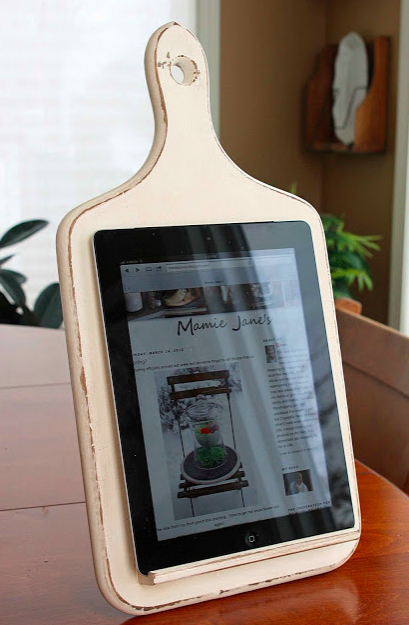 Pottery Barn Inspired Kitchen Tablet Holder:  Most of my cookbooks and recipes are now online so it's nice to have a place to put your tablet while you are in the kitchen.  It's basically a newer version of the cookbook holder.  This one is simply a cutting board, a Scrabble tile holder, and a triangle block.  Then you paint and distress it!  So easy and awesome!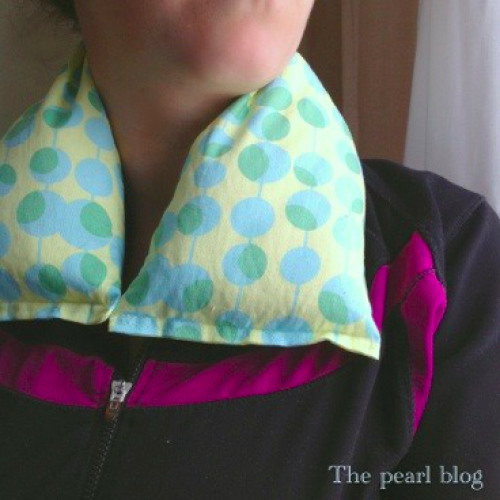 Rice Neck Warmer:  These are so simple and make a really nice gift.  All you need is a nice, fabric, a sewing machine, and minimal skills.  You can also add dried lavender and other herbs.  Heat one of these in the microwave for a minute or two and put on a sore muscle or tummy.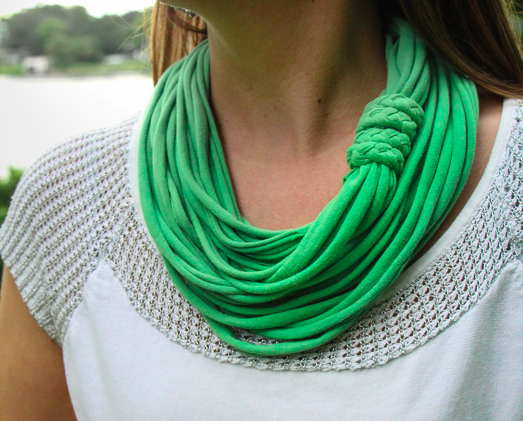 Tee-Shirt Infinity Scarf:  This is a really cute way to epicycle an old tee shirt.  See the tutorial HERE.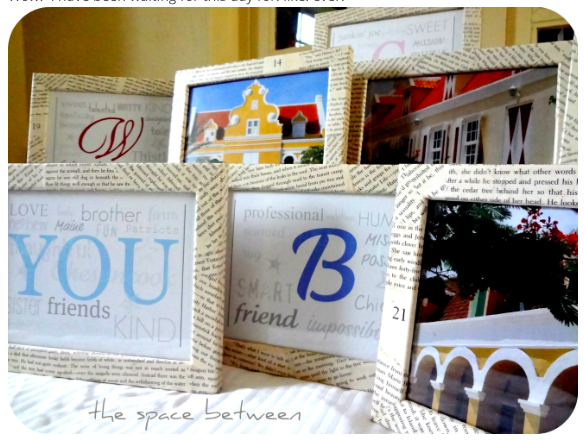 Book Page Picture Frames:  How easy and frugal is this?  Go to The Dollar Tree and purchase a cheap frame.  Rip small strips of pages of an old book and Mod Podge them to the frame.  Get the tutorial and tips HERE.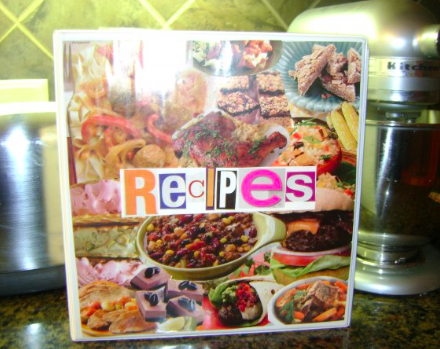 Recipe Binder and Organizer:  My husband made one of these for me years ago and it's still one of my favorite possessions.  It's a personalized decorated binder, binder dividers with tabs (for difference recipe sections), and clean sleeves.  I print my favorite recipes online and stick them into my binder.  I also stick recipes cards in my binder.  Hubs jokingly calls it our "family bible" because it contains our more precious recipes.
Never miss a deal, tip, or recipe when you subscribe to our newsletter to the right of your screen —->