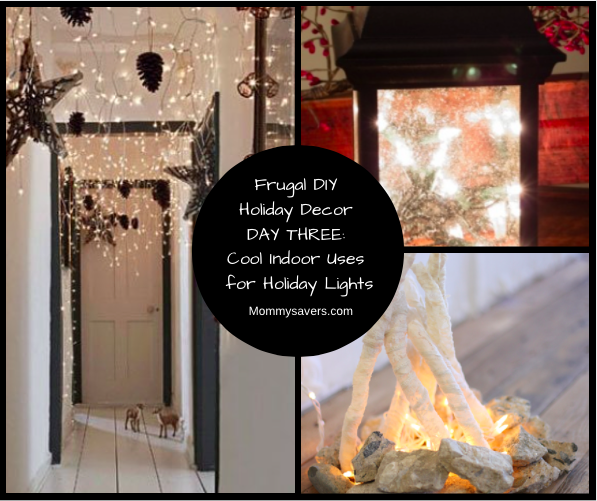 After Christmas you can always find strings of lights on clearance between 50-70% off. I like to hang some in a ficus tree.  I also arrange lighted garland around my Nativity set on top of my armoire.  Here are some other fun ways to create warm and coming lighting inside your home during the holiday season.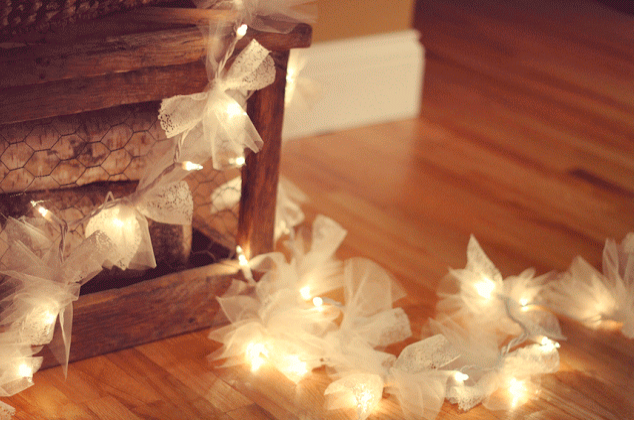 Firefly Lights: I LOVE this idea!  Tie ribbon bows to create a lighted garland.  This can be hung in doorways, on a mantle, or on a banister.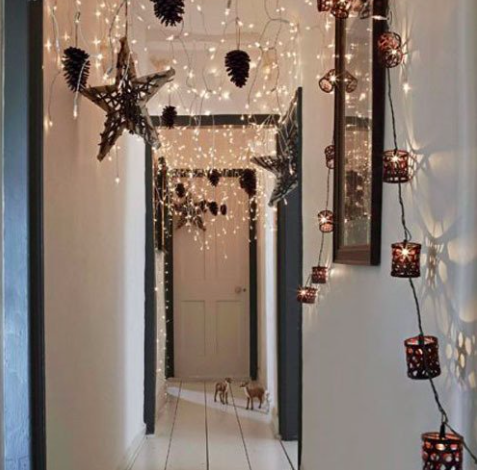 Lighted Entryway:  This is a great combination of icicle lights, lighted garland, and rustic hangings.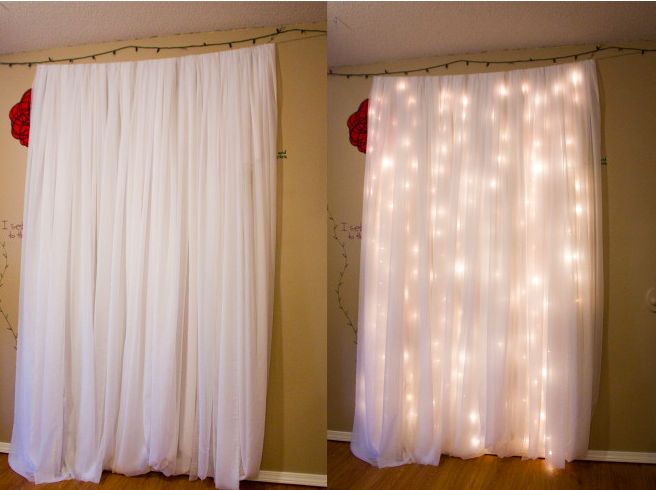 Sheer Window Lights:  Hanging strands of lights in a sheer curtain can add festivity in and outside of your home.  The picture above is actually a faux window!  Yep, that's right.  It's a curtain and lights make to look like a window.  Kind of fun for a house or apartment with small or almost no windows!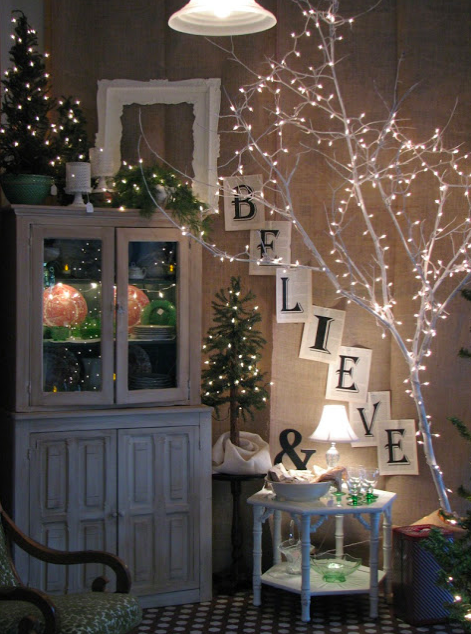 Lit Branches:  A large branch, spray paint, and a string of lights is all you need. Attach it to the wall or pot it.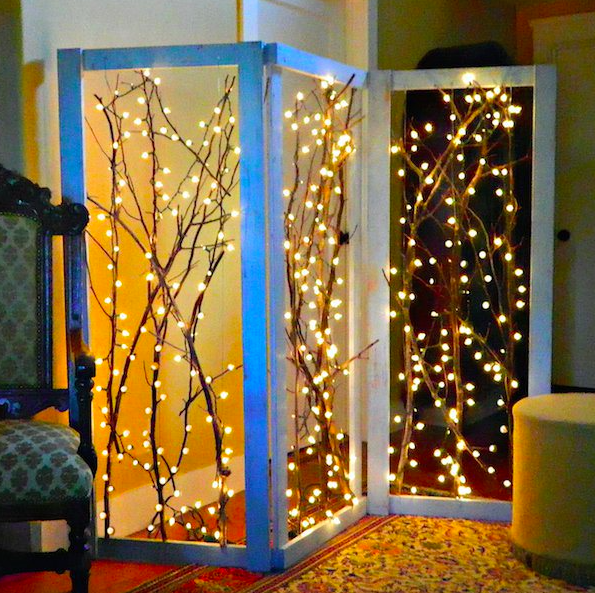 Twinkling Branches Room Divider:  Here is another clever way to use branches and lights.  This idea could be kept up year-round.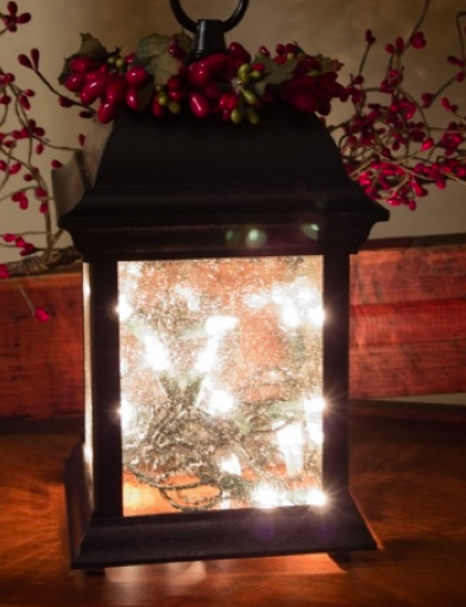 Lighted Lantern:  This festive Christmas decor idea can be made out of an old light fixture.  They also sell lanterns like this at Michael's craft store.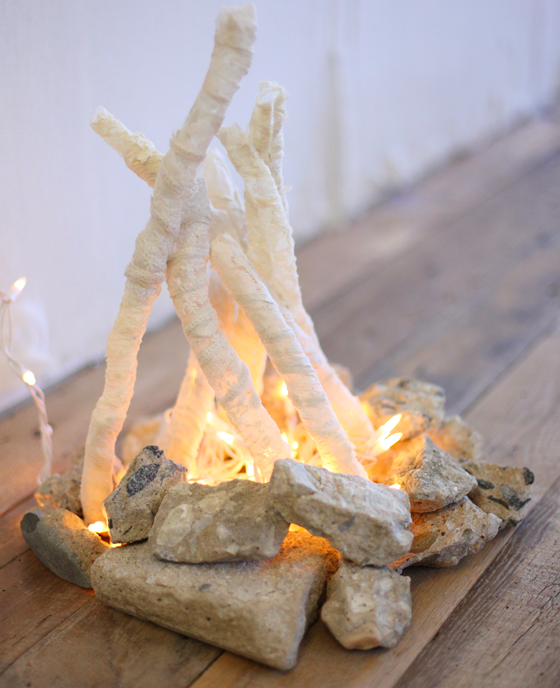 DIY Flameless Fit Pit:  How fun is this idea?  This is so fun for rooms that don't have a fire place.  This would even make a really fun nightlight for kids.  See the tutorial HERE.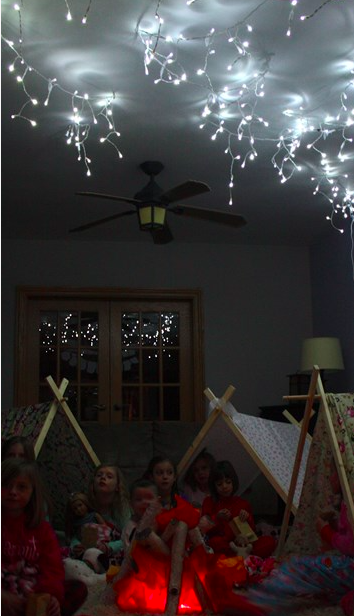 Twinkling Stars:  If you are making a fire pit, you can't forget the "stars."  Icicle lights are a great way to make that happen.   What a fun way to have winter "camp outs."
Save money on all of your craft supplies by checking these Ways to Save Money at Michael's.
Never miss a deal, tip, or recipe when you subscribe to our newsletter to the right of your screen  —->