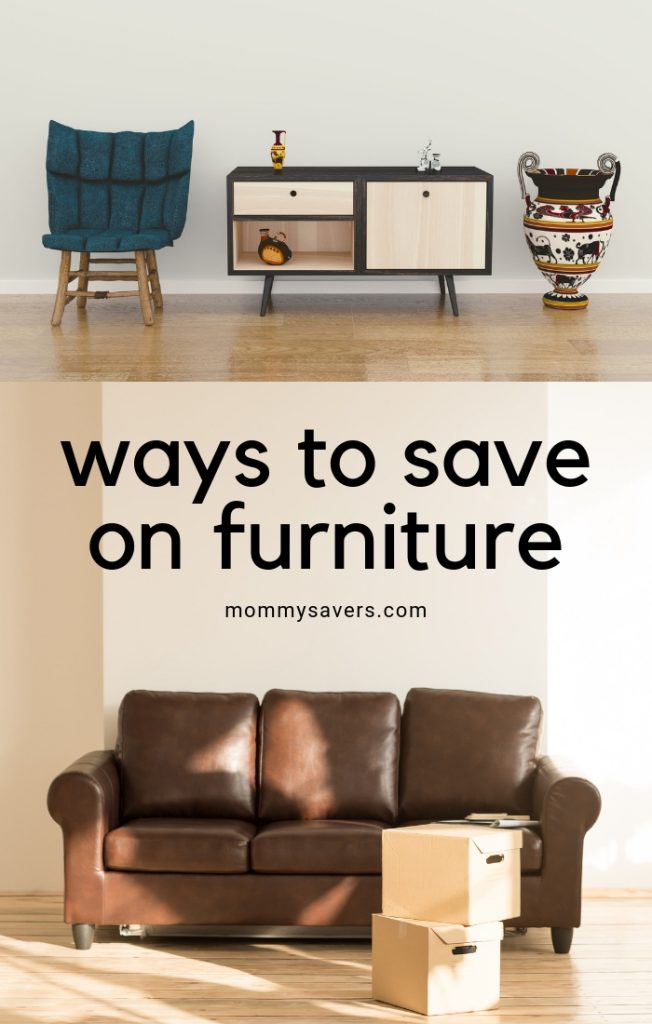 Let's face it, furniture is expensive.  You also can't get away with sacrificing quality.  There's a fine line between spending too much and not spending enough.  Here are some practical tips to maximize your investment:
Shop Facebook Marketplace for local, gently-used furniture.  You can often negotiate your price, too, especially if the item has not sold right away.  Other places to find quality gently used furniture include Craigslist, thrift stores, garage sales and estate sales and auctions.
When purchasing pre-owned furniture, think creatively.  Will a new coat of paint, new hardware or new upholstery make the item look better?  Some fixes are definitely easier than others, which you should take into consideration when shopping for used items.  Sometimes the dresser you got for $50 on Craigslist can look like a million bucks when you add in cool drawer pulls from Restoration Hardware.  Consider shopping for upholsterers, furniture refinishers first – then finding a piece they can work with.
Tip: FOR CREATIVE IDEAS, SEARCH THE HASHTAG #UPCYCLEDFURNITURE on Instagram
You definitely save quite a bit of money when you assemble your own furniture.  Most people are familiar with the Swedish retailing giant Ikea, but they're not the only store that sells flat-packed furniture.  Stores like Target, Walmart, or warehouse stores like Sam's and Costco also sell furniture that often requires some assembly.  Just be prepared to invest a little time, and don't opt for this route if you get easily frustrated.
When purchasing furniture, definitely factor in the cost of tax and delivery when deciding on what to get.  Don't assume that furniture stores will deliver for free, because most do not.  Hefty delivery charges can quickly negate seemingly low prices.  And, if you're hauling yourself, think twice.  Even if you have a trailer, van or are able to bring items home yourself, consider how much time it will take, and how easy the process will go.  Sometimes it's money well-spent to avoid the headache of getting a large sofa into a basement, or a King-sized bed into a second floor bedroom.
Shop online.  Amazon Prime for free shipping on certain furniture items.  If you have a Target REDcard, you can also get some great deals on furniture.  Besides your 5% off, you get deals on shipping as well.  Their online store, Target.com, has more selection than their bricks-and-mortar stores do.  Other online sites to check out include Macys.com, Overstock.com, and Wayfair.com.  Make sure you read up on the return policies before making your purchase.
When shopping at furniture stores, always try to negotiate.  Simply start the conversation by asking, "Is this the best price you can give me on this piece?".  Timing can also help you save money.  Most furniture stores have sales on long holiday weekends.  Another great time to negotiate lower prices is at the end of the month, when salespeople are scrambling to meet their sales goals and quotas.
Most furniture stores also have a scratch-and-dent or "outlet" section in the back of the store.  Many of the imperfections can be repaired or cosmetically hidden with minimal effort.  Do a quick Google search on how to repair furniture for instructions before you buy.  You can also ask if there are any items that have been returned recently, or if the floor model(s) are for sale.
When making a big-ticket purchase like furniture, be smart about which credit card you use.  Use one that offers perks and rewards.  But, just make sure you pay your bill in full when it arrives.  Any "perks" or "bonuses" you receive by using the card are negated if you end up spending money on high interest charges.