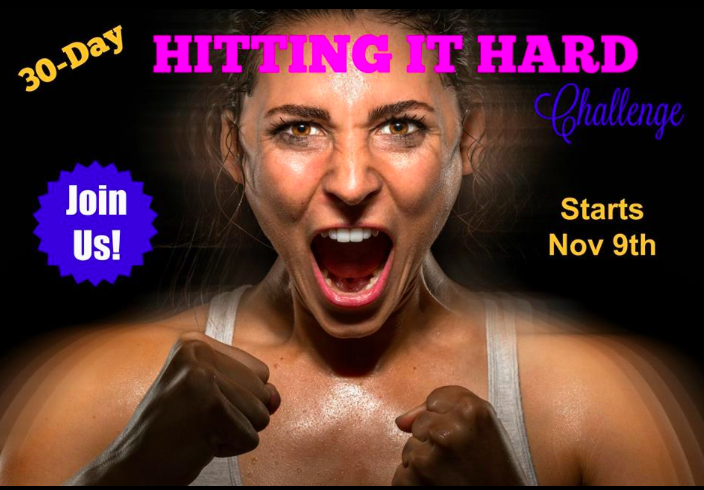 My 3rd 30 Day health challenge is going to start November 9th.  It's called "Hitting it Hard" and it's going to be a bit more intense than my previous challenges.  That's ok because I think I need to shake things up a bit.  I want to head into the holiday season with a bang!
This challenge is going to by a hybrid of 21 day fix Extreme and Body Beast.  If you want a "fitness bootcamp" that builds strength and gets results quickly, this may be the challenge for you!
The 30 Day challenge start with a week of pre-season.  You get to know the others in your group.  You also learn expectations, tips, and what is required.  It's a great way to prepare for the 21 Day Fix.  The last 2 days I for a follow-up.
I prepared by starting with a 5 Day Sugar Detox Challenge that is perfect way to purge that halloween candy from my system!
If you want to join our group in this challenge, sign up HERE or contact me at [email protected].
Find out what a 21 Day Fix is and why I chose the Beachbody program HERE.